Metal Detecting in Ivanovo Region, Central Russia (Story 16)
The next good signal was produced by the lead rifle bullet.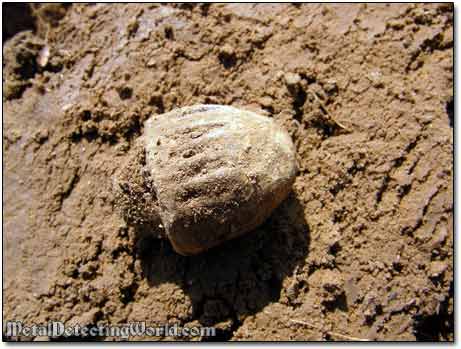 The village was probably situated here until 1930s because the Soviet coins began to appear.
Soviet 3 Kopeks Coin, ca. 1930s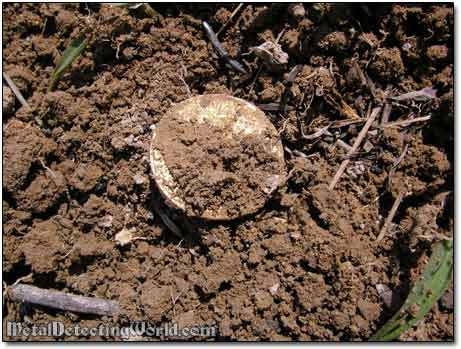 Next find was a fragment of silver spoon with the manufacturer's mark, circa early 19th century.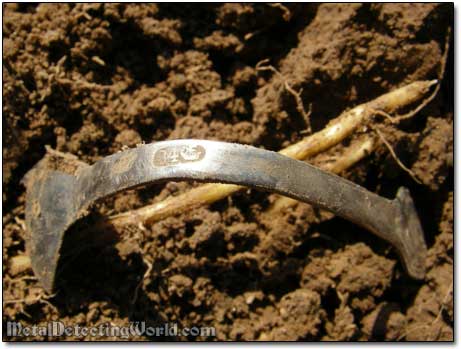 Notch Design on Handle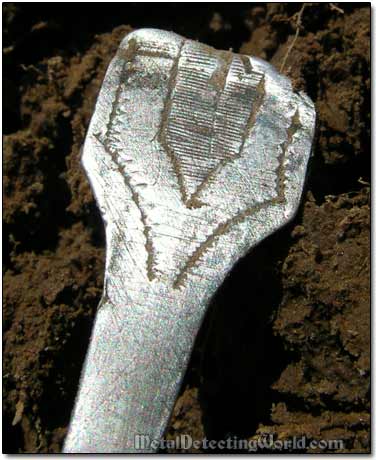 Then I dug up a small bronze button of dumb-bell shape. Now, with this find having been unearthed, I knew that the village existed here some 250 years ago.
Dumb Bell Type Dress Button, ca. Late 18th Century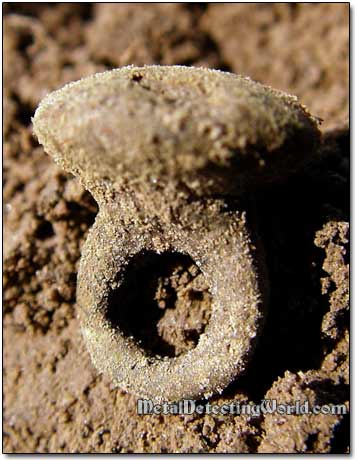 Number of pages: < Previous | 1 | 2 | 3 | 4 | 5 | 6 | 7 | 8 | 9 | 10 | 11 | 12 | 13 | 14 | 15 | 16 | 17 | 18 | 19 | 20 | 21 | 22 |

| 23 | 24 | 25 | 26 | 27 | 28 | 29 | 30 | 31 | 32 | 33 | 34 | 35 | 36 | 37 | 38 | 39 | 40 | 41 | 42 | 43 | 44 | 45 | Next >