Metal Detecting in Central Russia (Story 16)
The site did not yield as many finds as was expected, considering the number of metaldetectorists participated. Someone visited this location before us. Apparently we picked up the last leftovers, but they looked nice when grouped together.
All Good Finds Made By the Collective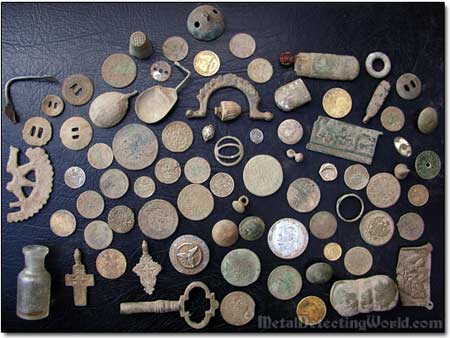 Some finds were nice and would probably look spectacular after being cleaned.
At a Close Look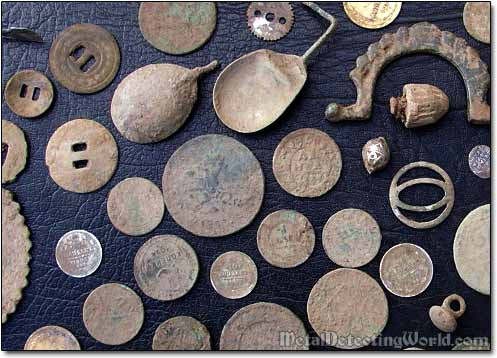 Coin and Relic Finds - All "Keepers"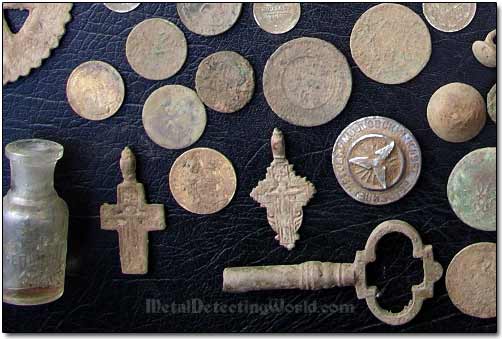 One find stood out of the group because it was a rare collectible despite its modern age - it was made in the 1920s.
Silver Plated Pin of the Moscow's Bicyclists Club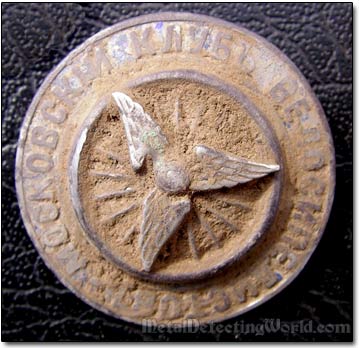 Another interesting relic was a left leaf of the bronze triptych, a folding icon, circa 18th century.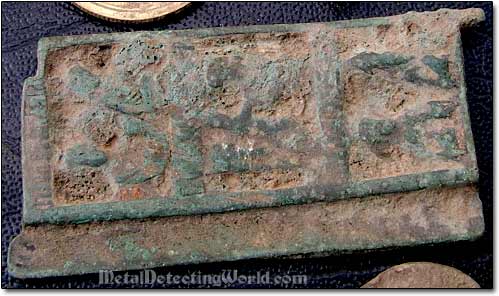 A Medicine Bottle, circa 19th Century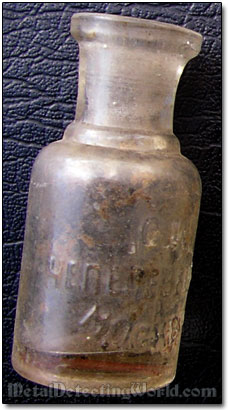 Number of pages: < Previous | 1 | 2 | 3 | 4 | 5 | 6 | 7 | 8 | 9 | 10 | 11 | 12 | 13 | 14 | 15 | 16 | 17 | 18 | 19 | 20 | 21 | 22 |

| 23 | 24 | 25 | 26 | 27 | 28 | 29 | 30 | 31 | 32 | 33 | 34 | 35 | 36 | 37 | 38 | 39 | 40 | 41 | 42 | 43 | 44 | 45 | Next >