Metal Detecting Silver Imperial Rouble in Central Russia (Story 16)
Again, the coin was in poor condition due to the high level of minerals in soil, I could not read the date.
1 Kopek Tsar Alexander II, circa Late 19th Century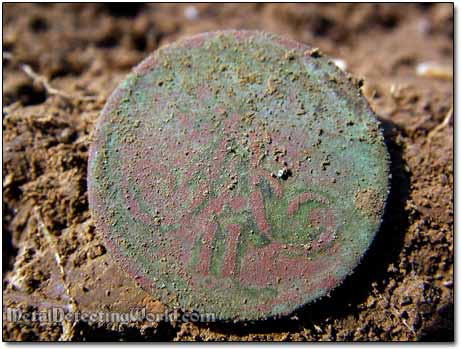 As the good signals became absent at this metal detecting site, treasure hunters began moving outside its perimeter, and one member of the group, Misha, ventured to the plowed field situated across the gully.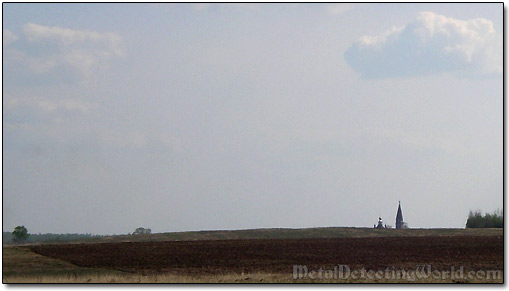 That was where Misha discovered a very nice numismatic collectible coin - a silver rouble minted under the rule of Tsar Nicholas II, the last Tsar of Russian Empire.
Misha Holding His remarkable Coin Find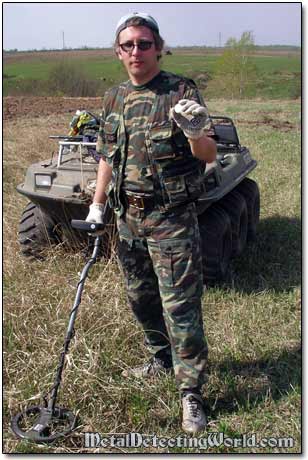 The Bust of Czar Nicholas II on Obverse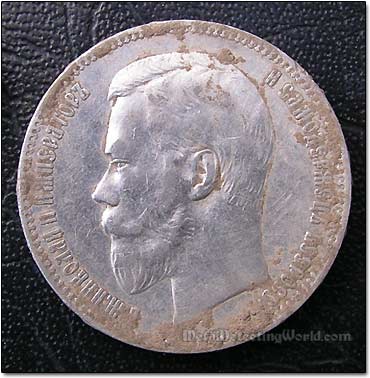 1899 1 Silver Rouble, Tsar Nicholas II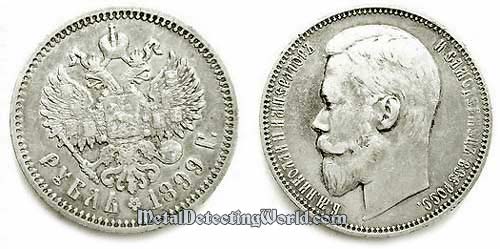 Number of pages: < Previous | 1 | 2 | 3 | 4 | 5 | 6 | 7 | 8 | 9 | 10 | 11 | 12 | 13 | 14 | 15 | 16 | 17 | 18 | 19 | 20 | 21 | 22 |

| 23 | 24 | 25 | 26 | 27 | 28 | 29 | 30 | 31 | 32 | 33 | 34 | 35 | 36 | 37 | 38 | 39 | 40 | 41 | 42 | 43 | 44 | 45 | Next >