Metal Detecting in Ivanovo Region, Central Russia (Story 16)
Misha came over from the other side to check on my results and was surprised when I showed him my finds. He and the guys found nothing but modern junk, and now they were ready to move to another site.
I tried to explain to him that there might not be another site and we should at least recover as many goodies as possible here. But my efforts did not have any effect on Misha even when I dug up another coin right in front of him.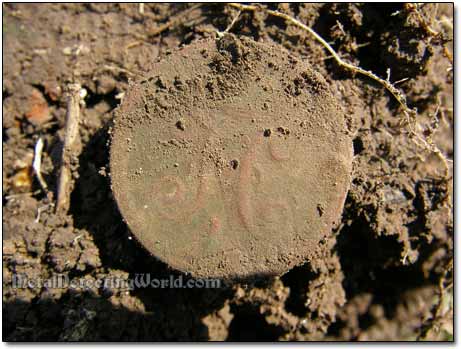 1843 1 Kopek, Czar Nicholas I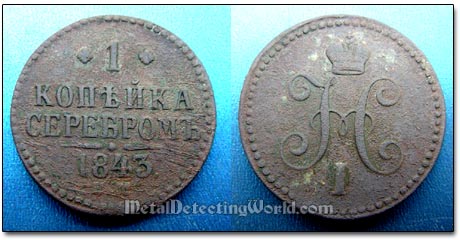 So we got in our vehicles and continued our journey.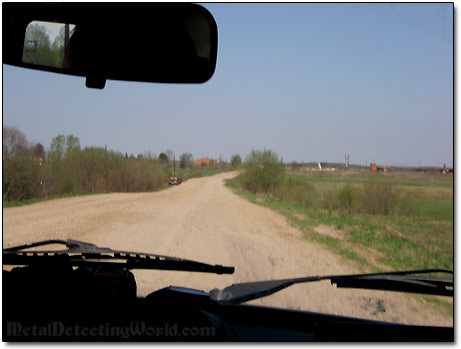 Misha Following Us in His Ford Ranger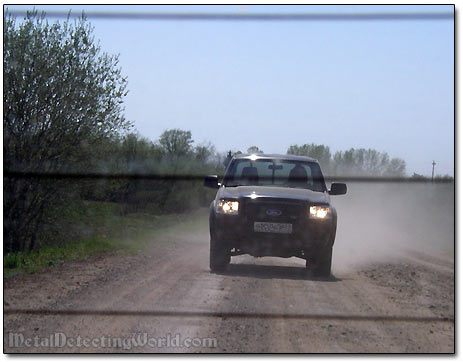 Passing by the Ruins of the Soviet Collective Farm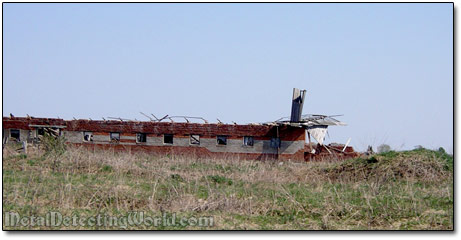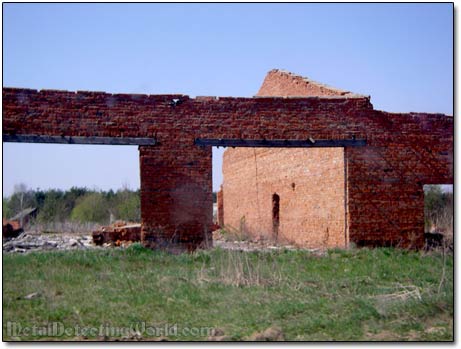 Number of pages: < Previous | 1 | 2 | 3 | 4 | 5 | 6 | 7 | 8 | 9 | 10 | 11 | 12 | 13 | 14 | 15 | 16 | 17 | 18 | 19 | 20 | 21 | 22 |

| 23 | 24 | 25 | 26 | 27 | 28 | 29 | 30 | 31 | 32 | 33 | 34 | 35 | 36 | 37 | 38 | 39 | 40 | 41 | 42 | 43 | 44 | 45 | Next >