Metal Detecting in Ivanovo Region, Central Russia (Story 16)
As we expected, the treasure hunters were just getting up and crawling out of tents.
The Camp is Waking Up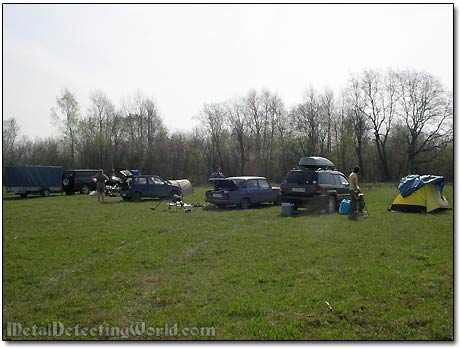 I counted at least 14 treasure hunters in the "band." Most of them came from the Moscow and Kaluga regions. The whole idea of this gathering was to hit a few medieval sites which were discovered on the old map and presumed to be unsearched with metal detectors.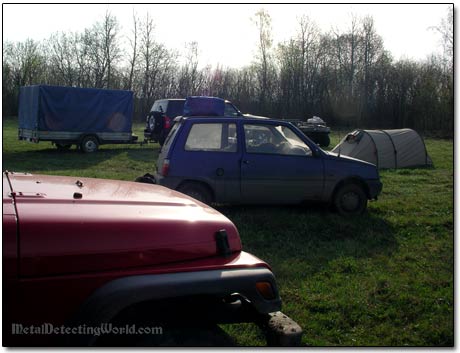 The organizers of this event who purchased the map were assured by the seller that the map was not published before, and, therefore, they would be the first enthusiasts to explore the sites... Everyone hoped it was true.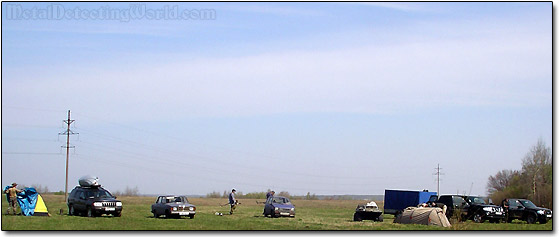 After a quick breakfast, we all went metal detecting on the hill nearby.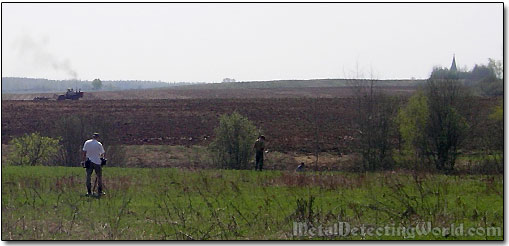 Number of pages: < Previous | 1 | 2 | 3 | 4 | 5 | 6 | 7 | 8 | 9 | 10 | 11 | 12 | 13 | 14 | 15 | 16 | 17 | 18 | 19 | 20 | 21 | 22 |

| 23 | 24 | 25 | 26 | 27 | 28 | 29 | 30 | 31 | 32 | 33 | 34 | 35 | 36 | 37 | 38 | 39 | 40 | 41 | 42 | 43 | 44 | 45 | Next >