Metal Detecting in Ivanovo Region, Central Russia (Story 16)
Late at night in May, I arrived to the city of Cherepovets, Vologda region, to meet with my treasure hunting buddies Igor and Andrei. Together we drove over 500 km (300 miles) down south to the Ivanovo region to participate in a metal detecting raid over a few sites of the early Russian villages.
Just Got Off the Train in Cherepovets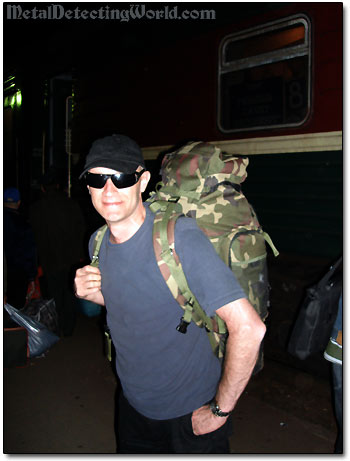 After my friend Andrei met me off the train, we drove to his house where Igor was waiting for us. We loaded Andrei's car with our metal detectors, shovels, food, tents, sleeping bags and everything else we needed for the trip.
Andrei's Car Loaded with Metal Detecting and Camping Gear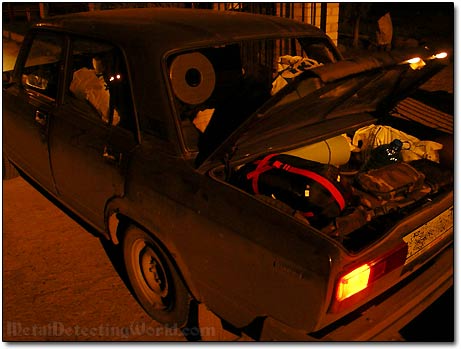 Around midnight, we left Cherepovets to get to a designated meeting place on time. At the point of our destination, we were to join a group of detectorists from Moscow and the neighboring regions.
Their camp was located in some field which Igor had already marked on his GPS. Now we were using a laptop connected to GPS unit for navigation.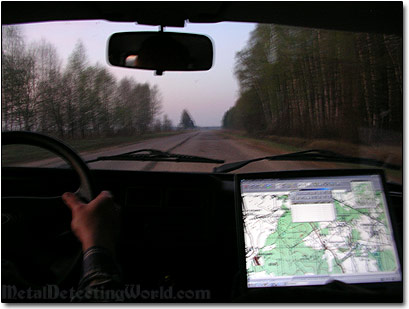 At dawn we could see the beauty of countryside passing by.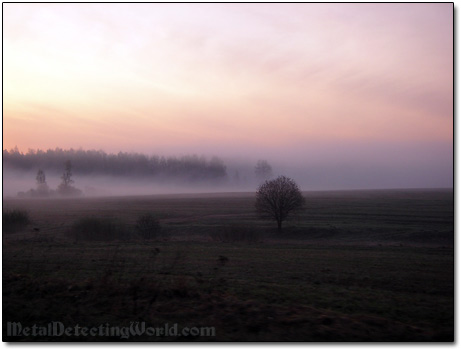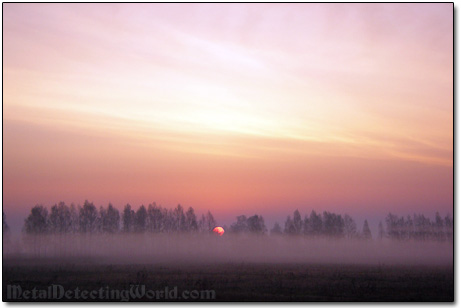 Number of pages: < Previous | 1 | 2 | 3 | 4 | 5 | 6 | 7 | 8 | 9 | 10 | 11 | 12 | 13 | 14 | 15 | 16 | 17 | 18 | 19 | 20 | 21 | 22 |

| 23 | 24 | 25 | 26 | 27 | 28 | 29 | 30 | 31 | 32 | 33 | 34 | 35 | 36 | 37 | 38 | 39 | 40 | 41 | 42 | 43 | 44 | 45 | Next >