Metal Detecting in Ivanovo Region, Central Russia (Story 16)
The news about Misha's find spread fast, and everybody rushed to the field hoping to find more silver Roubles or even a whole hoard of them.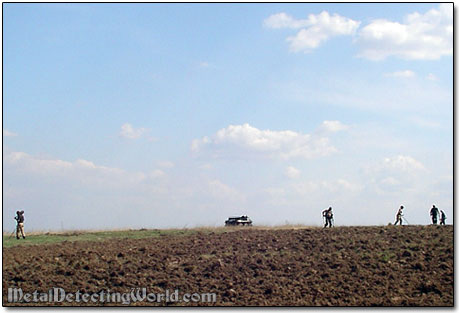 The fatigue was instantly forgotten as adrenaline kicked in, and every signal was dug up with great enthusiasm.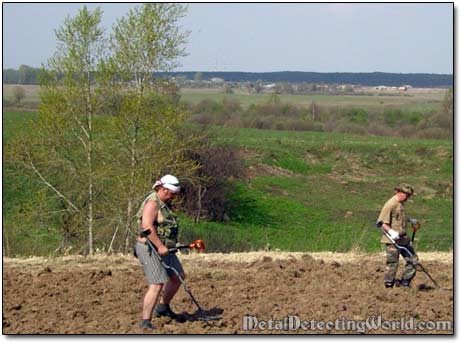 Only the good solid signals were absent at this spot. Misha was extremely lucky to find a single coin at this plowed patch. After digging lots of iron junk, tractor parts and other farming equipment, people stopped searching and went back to the camp. A few die-hards kept metal detecting.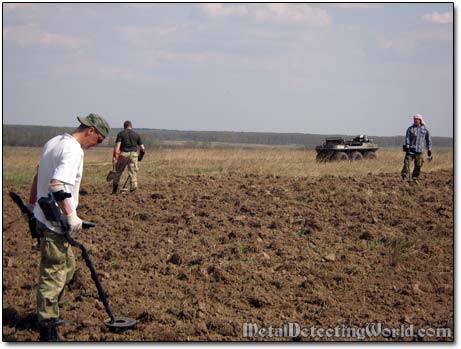 Obviously the village did not exist in this field, and the adjacent gully was a natural end-point for the village.
My share of dug junk which produced signals worth of digging.
Number of pages: < Previous | 1 | 2 | 3 | 4 | 5 | 6 | 7 | 8 | 9 | 10 | 11 | 12 | 13 | 14 | 15 | 16 | 17 | 18 | 19 | 20 | 21 | 22 |

| 23 | 24 | 25 | 26 | 27 | 28 | 29 | 30 | 31 | 32 | 33 | 34 | 35 | 36 | 37 | 38 | 39 | 40 | 41 | 42 | 43 | 44 | 45 | Next >