Metal Detecting in Ivanovo Region, Central Russia (Story 16)
This spot was certainly the site of the village as people started digging lots of square nails and other iron junk.
Metal Detecting Fun Began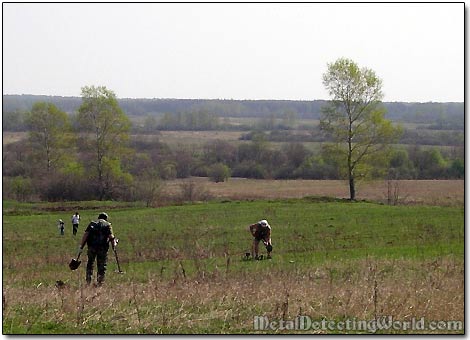 Another proof of the former settlement here was the abundance of pottery shards scattered on the ground everywhere.
Various Pottery Fragments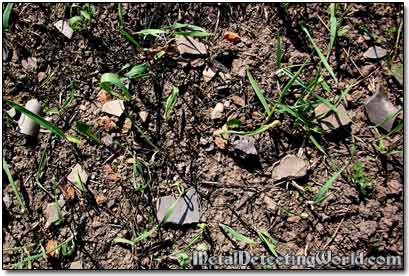 Soon I found my first coin.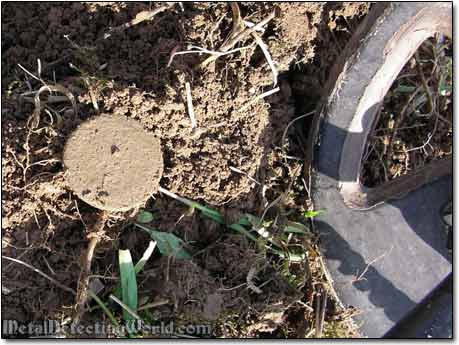 It turned out to be an 18th century Russian 2 Kopeks, though in very poor condition.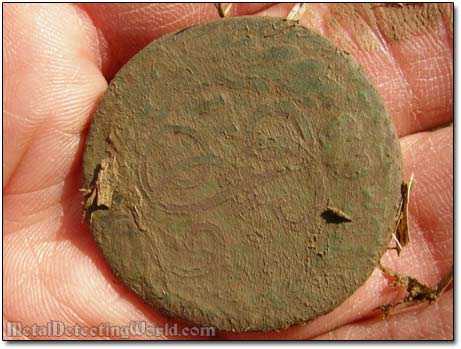 Even after carefully cleaning the coin, I barely could see the date.
1763 2 Kopeks Tsarina Catherine II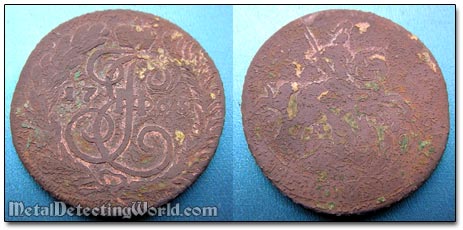 Number of pages: < Previous | 1 | 2 | 3 | 4 | 5 | 6 | 7 | 8 | 9 | 10 | 11 | 12 | 13 | 14 | 15 | 16 | 17 | 18 | 19 | 20 | 21 | 22 |

| 23 | 24 | 25 | 26 | 27 | 28 | 29 | 30 | 31 | 32 | 33 | 34 | 35 | 36 | 37 | 38 | 39 | 40 | 41 | 42 | 43 | 44 | 45 | Next >