Metal Detecting Research & Exploration - A Complete Guide, page 38
Basic Map Analyzing Techniques
MAP COMPARISON - A TUTORIAL
(CONTINUED from Page 36)
Metal Detecting Location # 3 - Site of Princess' Manor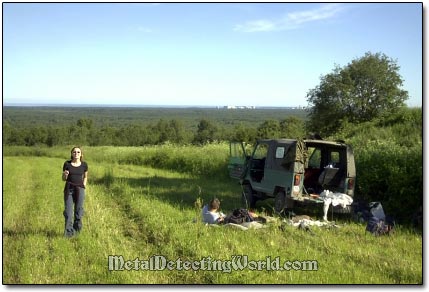 Metal Detecting Location # 4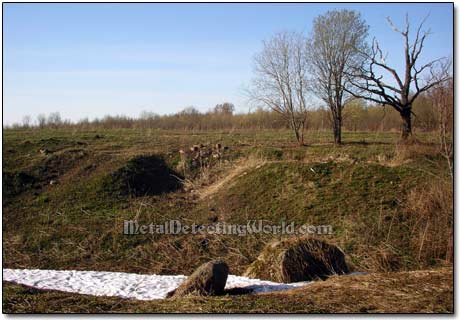 Metal Detecting Location # 5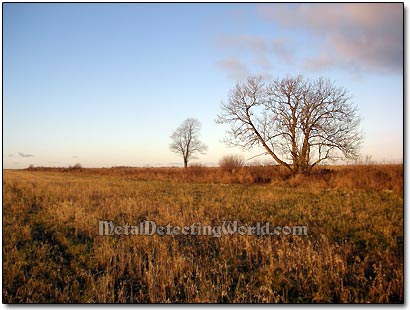 Though location # 9 was not included into this tutorial, it has been a "fruitful" detecting site - one of many great detecting hunt sites in this area. A huge boulder is a characteristic landmark of this site and probably used to be in the middle of the village.
Metal Detecting Location # 9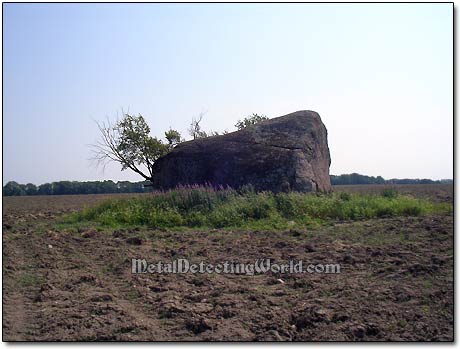 Locations # 7, # 8, and # 10 could be very productive hunt sites. Pinpointing their exact positions requires further research which is out of scope of this tutorial.
Number of pages: < Previous | 1 | 2 | 3 | 4 | 5 | 6 | 7 | 8 | 9 | 10 | 11 | 12 | 13 | 14 | 15 | 16 | 17 | 18 | 19 | 20 | 21 | 22 | 23 |

| 24 | 25 | 26 | 27 | 28 | 29 | 30 | 31 | 32 | 33 | 34 | 35 | 36 | 37 | 38 | 39 | 40 | 41 | 42 | 43 | 44 | 45 |

| 46 | 47 | 48 | 49 | 50 | 51 | 52 | 53 | 54 | 55 | 56 | 57 | 58 | 59 | 60 | 61 | 62 | 63 | 64 | 65 | 66 | Next >