Metal Detecting Colonial Relics in New York
It took me only a second to recognize another cool relic from the 18th century - a half of Bat-Wing Belt Buckle.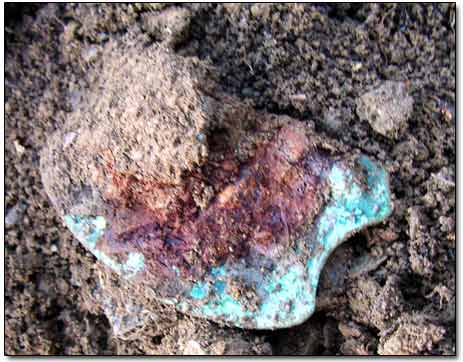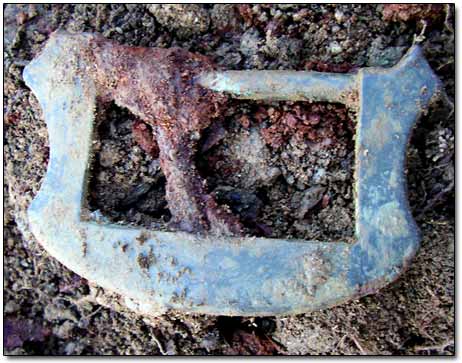 Too bad, the iron tine deteriorated after being in the mineralized environment for two centuries. It easily broke off leaving rusty stains on the buckle.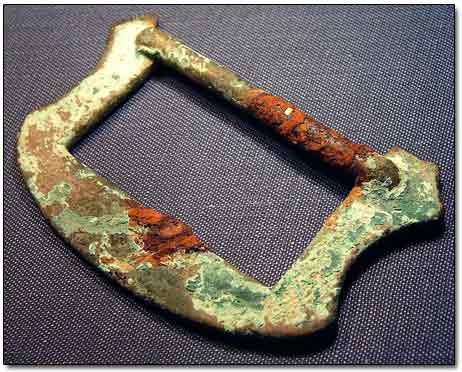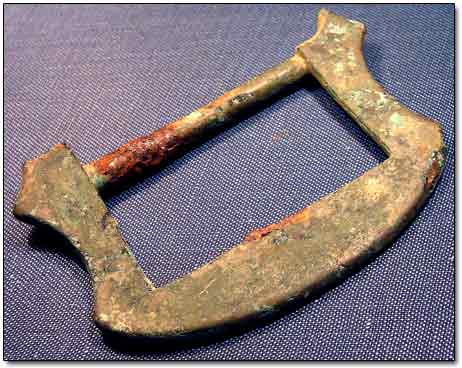 The outskirts did not yield anything else either. I had one last resort - the earth mound itself, for searching. I knew from my previous experiences that some valuable targets were always left over in the ground that used to be adjacent to the house walls or where the porch stood. That was where I went to and began slowly scanning the soil.
Number of pages: < Previous | 1 | 2 | 3 | 4 | 5 | 6 | 7 | 8 | 9 | 10 | 11 | Next >