Metal Detecting in the "Large Cents" Land Again
The second quadrant did not yield anything else but junk, so I moved into the third quadrant. I increased Sensitivity to the possible maximum level and got another non-iron signal. This time, it was just a tiny plain button without a shank.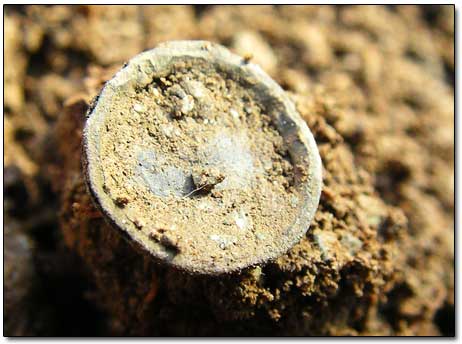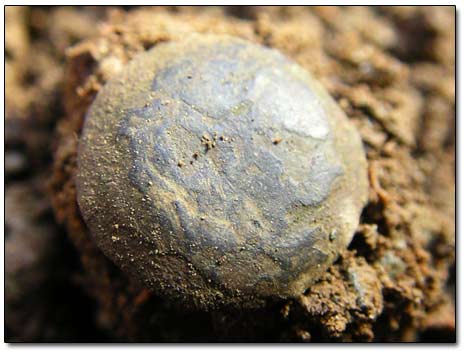 Now I had one quadrant left for searching and hoped that there would be at least one real nice 'left-over' to recover. The Gods Of Metal Detecting heard my prayer and gave me a target with a nice solid signal. "Silver Coin," Cortes informed me. When I dug a small hole, I noticed an object with green patina. At first glance, it looked like a spoon handle.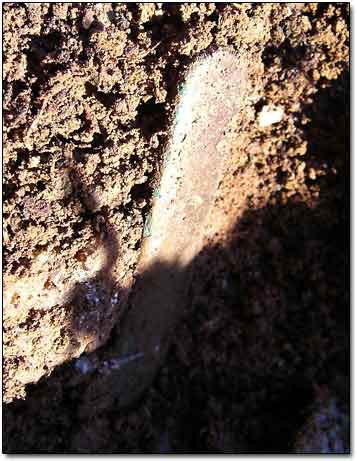 I dug the dirt from underneath it and recognized the shape of a large square belt buckle.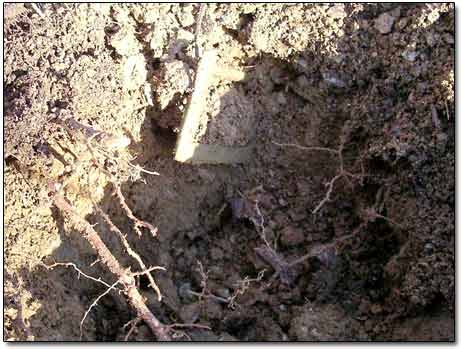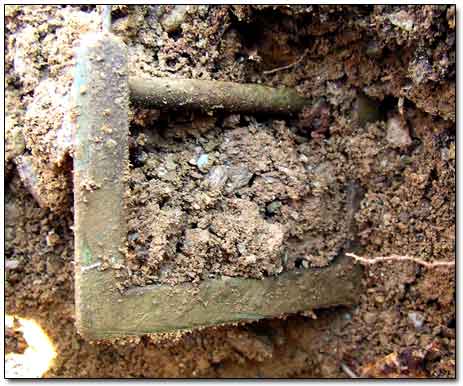 It was exciting to hold a colonial relic recovered at the "hammered" site.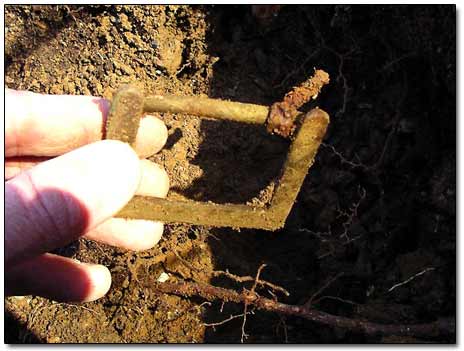 18th Century Brass Single Framed Belt Buckle with Iron Tine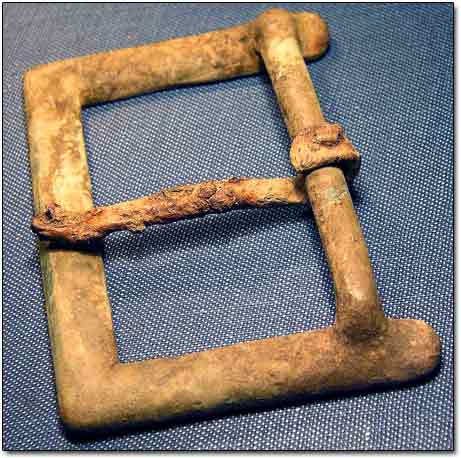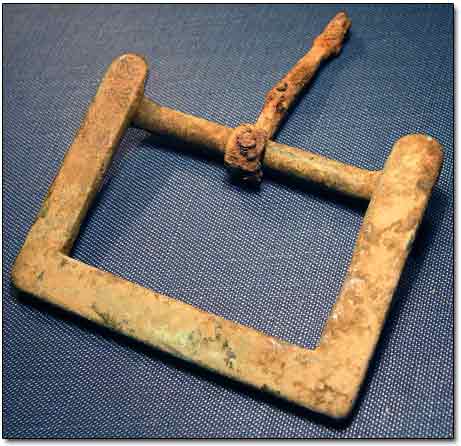 Number of pages: < Previous | 1 | 2 | 3 | 4 | 5 | 6 | 7 | 8 | 9 | 10 | 11 | Next >