Treasure Hunting at Picnic Grove in Upstate New York
Local Elderly People Are the 'Gold Mine' Of Valuable Information
Shelly's work schedule was opposite to mine, so I kept coming back to the Picnic Grove site by myself for one or two hours after work almost every day. After one month of having metal detecting fun at the site, I dug up over 250 coins!
Coins Found Within One Month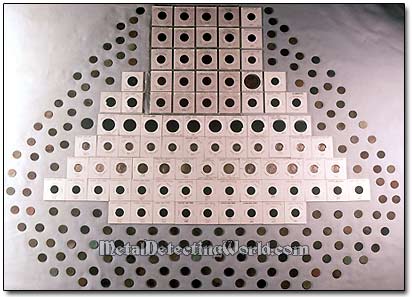 I called Peter and told him about my discovery hoping that he could find a day to come over and join me in coin shooting. Unfortunately, he was very busy with important projects at that time and could not do it. By the end of the third month, October, I had accumulated over 500 coins.
Next few pictures depict the coins and the spots where the coins were recovered, which I happened to photograph.
This 1738 King George II copper was the oldest coin found at the site. Now I knew that this picnic grove was active for at least 200 years!
1738 King George II Copper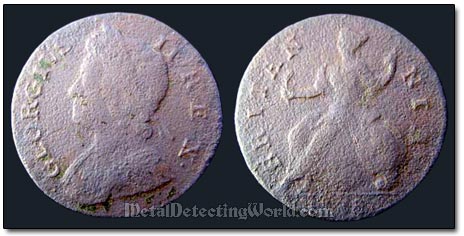 The King George Copper Was Found Here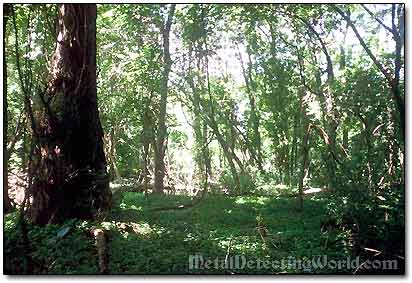 Italian 1846 3 Quattrini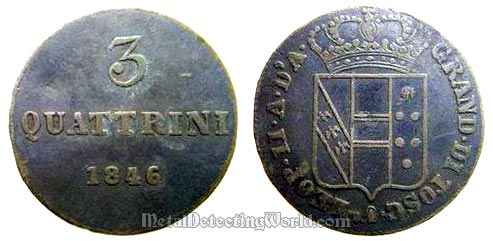 1876 cc (Carson City) Silver Dime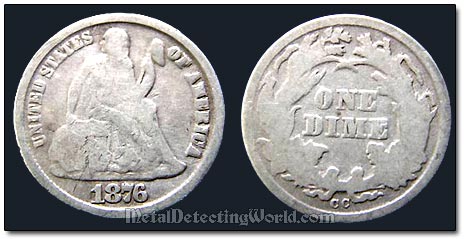 Both coins were recovered around this pile of discarded railroad tiles.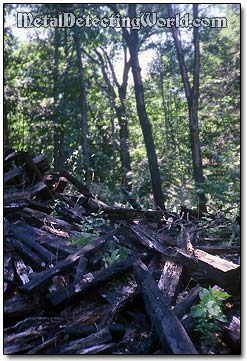 Number of pages: < Previous | 1 | 2 | 3 | 4 | 5 | 6 | Next >