Relic Hunting In Karelia
Second "Virgin" Site Discovery
My next target was much deeper, at least 14".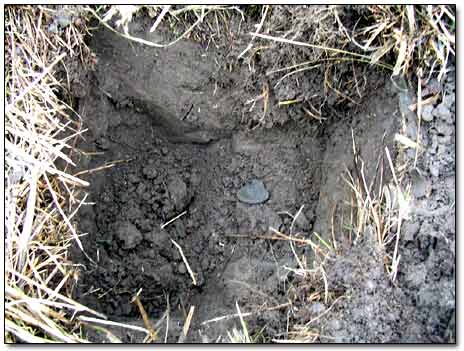 It turned out to be a fragment of some bronze badge.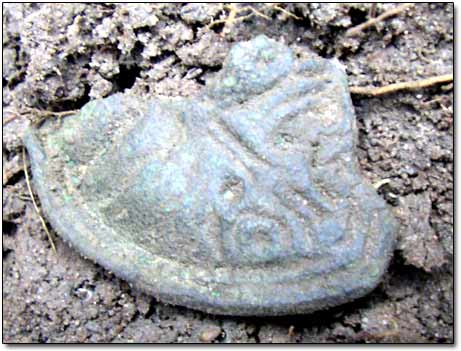 This relic could be much older, maybe a few centuries older than the previous find. Its engraved design suggested that.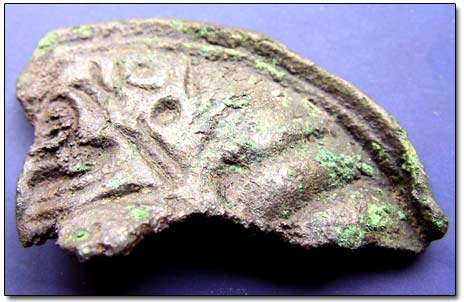 It had three prongs on the back.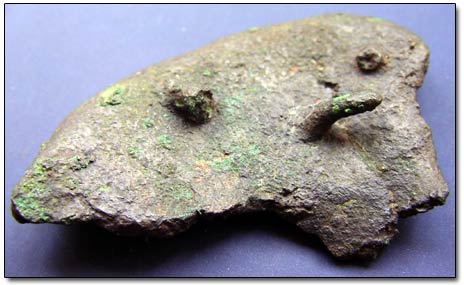 It was not a small piece, therefore, it could not be missed by another metal detector if that was the case.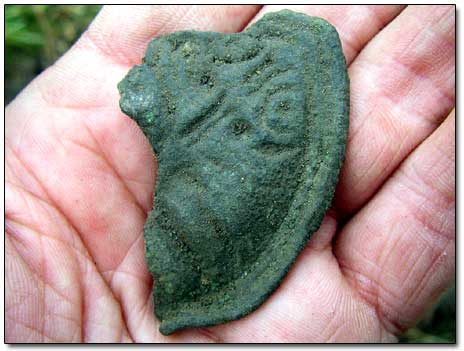 Number of pages: < Previous | 1 | 2 | 3 | 4 | 5 | 6 | 7 | 8 | 9 | 10 | 11 | 12 | 13 | 14 | 15 | 16 | 17 | 18 | 19 | 20 | 21 | 22 |

| 23 | 24 | 25 | 26 | 27 | 28 | 29 | 30 | 31 | 32 | 33 | 34 | 35 | 36 | 37 | 38 | Next >