Searching For Large Cents In the Taconic Mountains
Do not Take A Regular Car To The Areas With Rough Terrain - You Might End Up Camping For A Week!
Soon, the smooth highway ride was over. And the adventurous part of my outing began!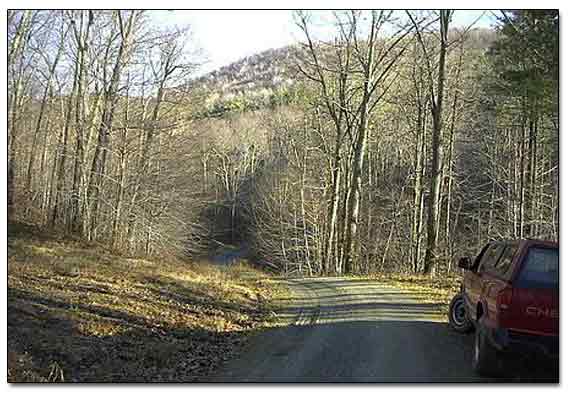 At This Point, It Was Time To Put My Truck Into 4-Wheel Drive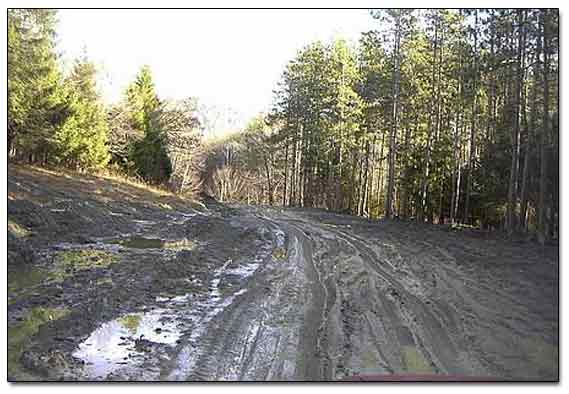 According to the 1861 Beer's Atlas of Rensselaer County, a few homesteads stood along this road in 19th century. I chose one particular house location as it seemed to be found easily due to the still existing land marks such as the road bend and a creek.
I had already marked all the interesting points on the topographical map during map research prior to my trip. A quick scouting along the roadside resulted in discovery of the remains of a small cellar hole: a rectangular earth mound with a hole of a similar shape inside. The hole used to be lain with stones which had fallen in over the time.
The Cellar Hole Is Still Recognizable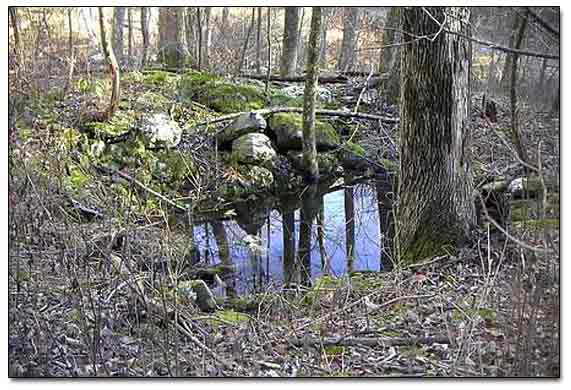 I put a 10.5 inches search coil on my Explorer XS and set up my favorite discrimination pattern: reject "Nail", accept everything else. Soon after I started metal detecting, out popped the first Large Cent.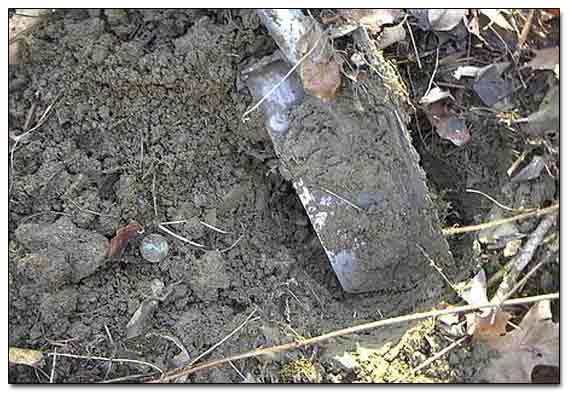 Now I knew that the site still had good leftovers. I began to pay attention to "whisper" signals and dug every signal. Soon I recovered another Large Cent. The soil was saturated with water. While I was setting up my camera, the hole got filled with water almost instantly.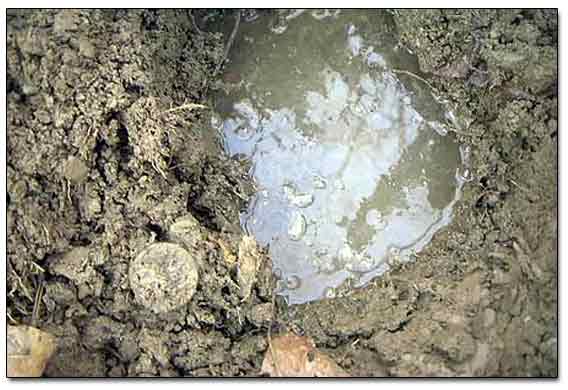 A Third Copper Appeared An Hour Later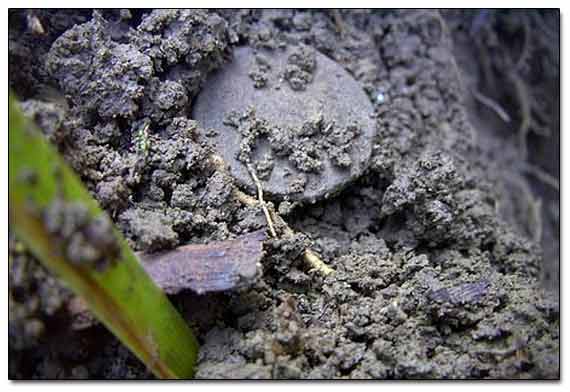 Number of pages: < Previous | 1 | 2 | 3 | 4 | Next >