Treasure Hunting at Medieval Sites in Ukraine (Story 3), page 44
All Metal Detecting Finds
I noticed Dima and Sergei also started slowly metal detecting towards the car, so I had about 30 minutes of metal detecting time left. I started scanning the area in close proximity to the car and got a little more silver - two coin-halves! Maybe there was a small market on the riverbank here back in the 1600s. During the trade, the coins were cut in halves to give someone change.
1626 1 Groschen Half-Coin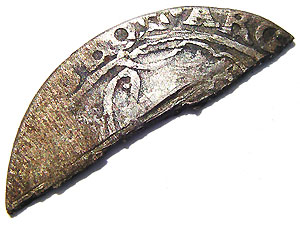 1625 3 Poltorak Half-Coin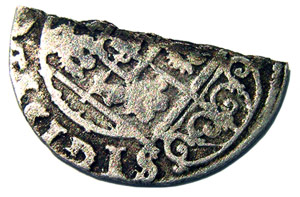 Dima also recovered one half-coin when he got closer to where I was metal detecting.
1624 3 Poltorak Half-Coin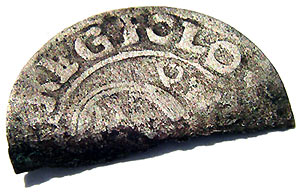 The merciless sun was finally descending, and we were going home.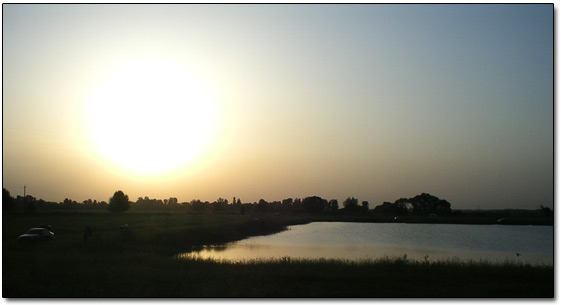 The next day, I gathered all the finds I recovered during my treasure hunting trips to the medieval sites and put together my new collection of coins and relics.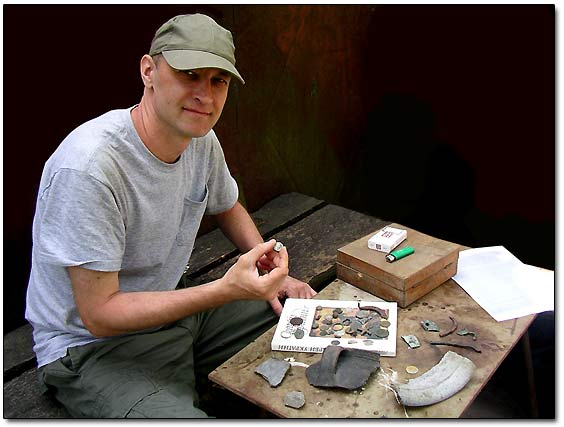 All Finds - Not Bad for Metal Detecting at Random Sites!
(Click on Picture to Enlarge)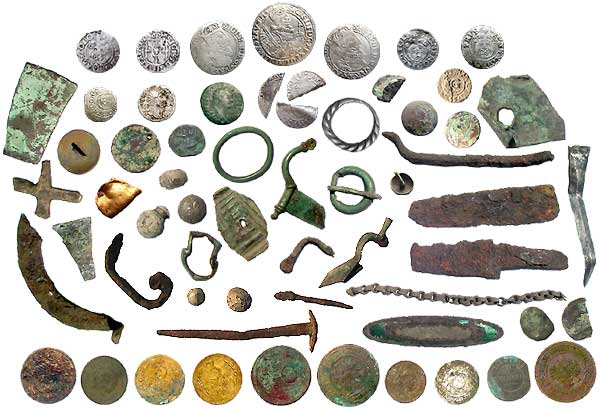 Ancient Pottery Representative Fragments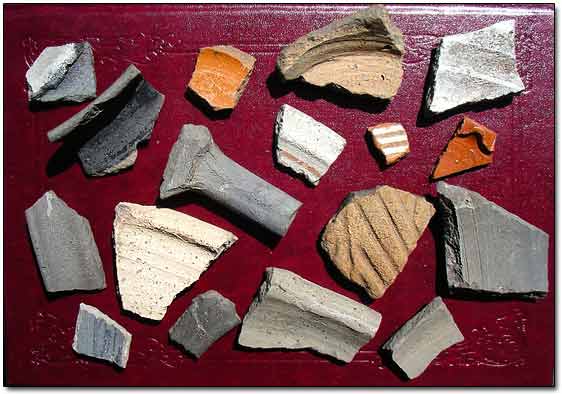 This site proved to be a productive one and certainly should be thoroughly searched for more valuable coins and relics. There are thousands of metal detecting sites like this one in Ukraine - one would need three life-times to cover them all!
Oh well, that was my last metal detecting trip in Ukraine. In a few days, I would be headed up north, to Karelian Isthmus - the home of white nights, picturesque nature scenes, crystal-clear lakes, impenetrable mystic forests haunted by the Viking ghosts, and "virgin" treasure hunting sites. But that would be another story...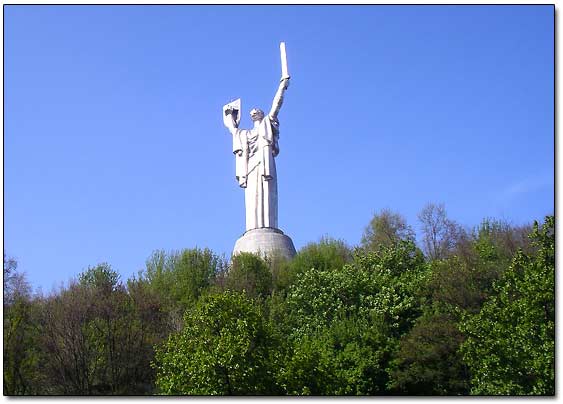 Happy Hunting!
If you would like to recommend this metal detecting story to everyone, please click the button:
Number of pages: < Previous | 1 | 2 | 3 | 4 | 5 | 6 | 7 | 8 | 9 | 10 | 11 | 12 | 13 | 14 | 15 | 16 | 17 | 18 | 19 | 20 | 21 | 22 |

| 23 | 24 | 25 | 26 | 27 | 28 | 29 | 30 | 31 | 32 | 33 | 34 | 35 | 36 | 37 | 38 | 39 | 40 | 41 | 42 | 43 | 44 |
Detecting in Ukraine Page | All My Stories Directory | Useful Articles on Metal Detecting | MetalDetectingWorld Home