Treasure Hunting East of Dnieper River
Further search of the spot did not bring any results, neither the rest of the field yielded any signals. We decided to metal detect along the old river-bed on another side of the road while we still had a couple of hours of daylight.
After we crossed the road, we drove as far from it as possible and came to the point where the river-bed was just a marsh. Here we started getting some signals, and the cool of evening finally came over.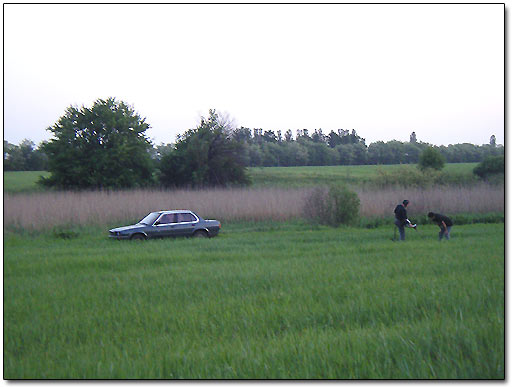 There were many signals produced by the iron hand wrought square nails, circa 16th-17th century, like this one found and cleaned by Dima.
Nail with "Rose Head" or Hammered Head Pattern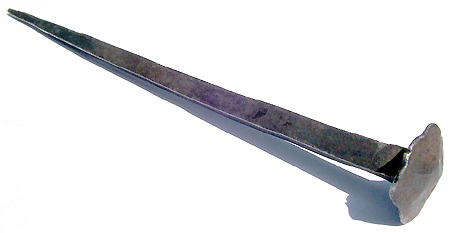 While we were preoccupied with digging up square nails, the daylight disappeared. Our headlamps were turned on, and night hunt began. Now I knew I was going to find something cool (night hunting never fails).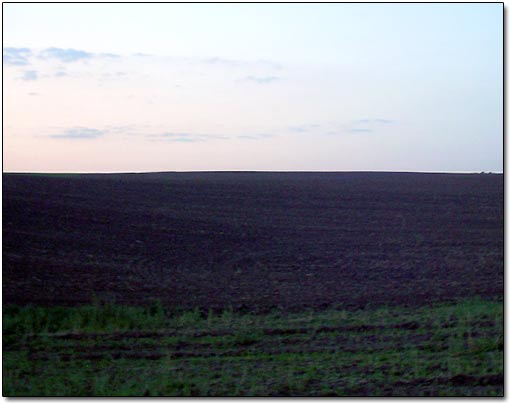 But first, I had to dig up one more iron relic which turned out to be a medieval awl.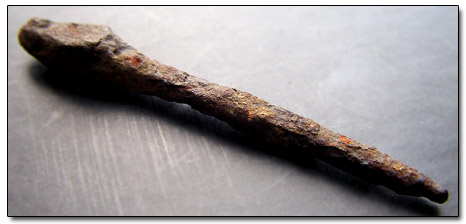 First "good" signal came from the brass pendant - a holed coin.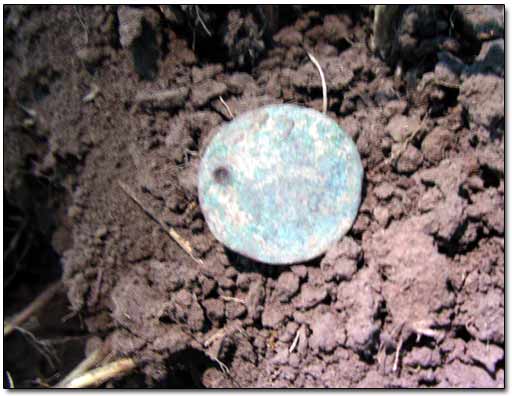 I could not not identify the coin as it was completely worn out.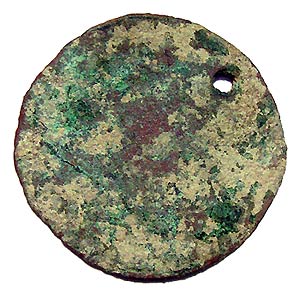 Number of pages: < Previous | 1 | 2 | 3 | 4 | 5 | 6 | 7 | 8 | 9 | 10 | 11 | 12 | 13 | 14 | 15 | 16 | 17 | 18 | 19 | 20 | 21 | 22 |

| 23 | 24 | 25 | 26 | 27 | 28 | 29 | 30 | 31 | 32 | 33 | 34 | 35 | 36 | 37 | 38 | 39 | 40 | 41 | 42 | 43 | 44 | Next >