Time To See the King
I also was looking at one spot in the field where it had not been plowed. It looked like sort of a triangle formed by two brook-beds, its vertex was at the point where those brook-beds confluenced - an efflux of the gully.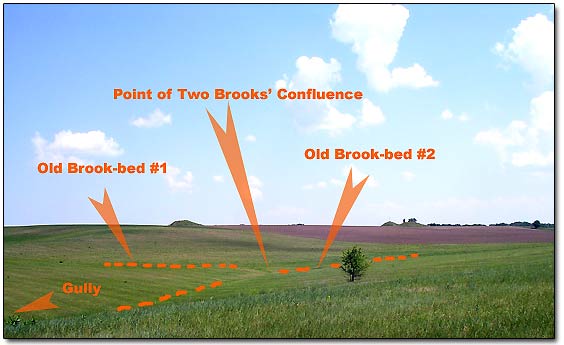 I already knew I was going to hit that spot but my analytical mind was still questioning my decision. So I turned on my back-in-time vision. I used that trick successfully many times while treasure hunting in Upstate New York: I would simply imagine what the place looked like a couple of centuries ago.
So I began seeing the place by the eyes of a medieval knight errant. Having been fried in the wide open, It was easy for me to create a mental picture of a rider in armour looking for a shelter in this scorching heat.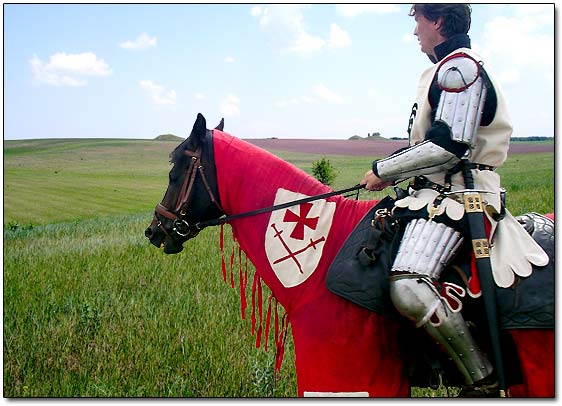 I had read in one historical book that these fields were the oak forest with streams and abundance of hunting game 300 years ago. In that case, the "triangle" spot would be a perfect "rest stop" for the knight errant: he could water his horse and relax in shade. Or this place could serve as a picnic or party hang-out. In any case, I turned on my Explorer and hit the spot.
Guess what happened? I got a solid silver signal right away! When I dug up a target, I was not sure whether I should be surprised or not.
Large Silver Coin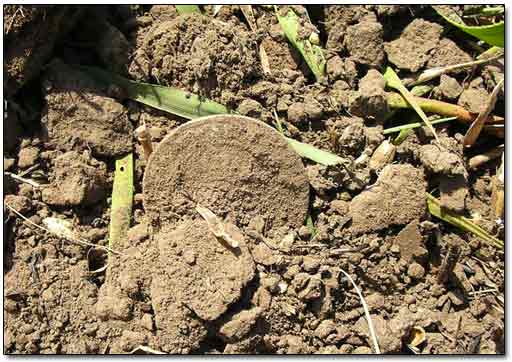 After I slightly brushed the dirt off the coin's surface, I noticed the King's profile.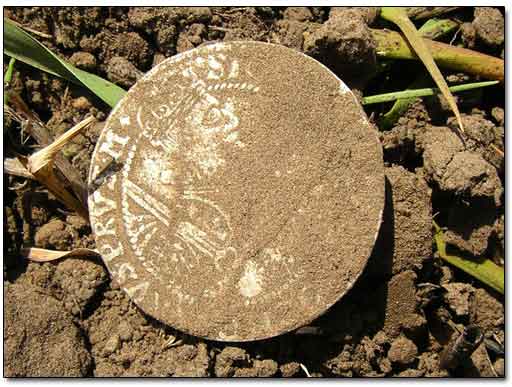 Now the adrenalin kicked in - I got the King Sigismund III of Poland in my hand - "The King is dead, long live the King!"
The Most Beautiful Coin I Had Ever Found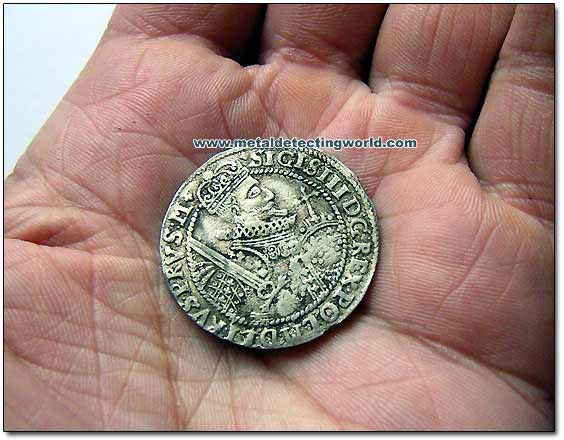 The coin's condition was excellent as if the coin was lost the day after being minted.
1620 1 Ort (1/4 Thaler, minted under the rule of Sigismund III, 1587-1632)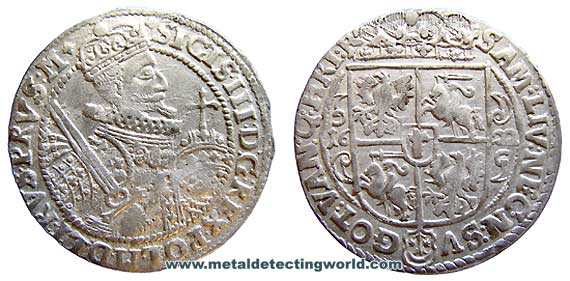 The Coin's Legend on Obverse: SIGIS.III.D.G.REX.POL.MD.LI.RVS.PRVS.M - Crowned 1/2-length figure right holding sword and orb.
The Coin's Legend on Reverse: SAM.LIV.NECN.SV.GOT.VAN.Q.HRI.R - Crowned shield.
By the way, the word "Dollar" originated from the word "Thaler."
Number of pages: < Previous | 1 | 2 | 3 | 4 | 5 | 6 | 7 | 8 | 9 | 10 | 11 | 12 | 13 | 14 | 15 | 16 | 17 | 18 | 19 | 20 | 21 | 22 |

| 23 | 24 | 25 | 26 | 27 | 28 | 29 | 30 | 31 | 32 | 33 | 34 | 35 | 36 | 37 | 38 | 39 | 40 | 41 | 42 | 43 | 44 | Next >