Metal Detecting Ancient Bronze Relics
My next find made me think of the early medieval times again.
Fibula of Unusual Shape in the Hole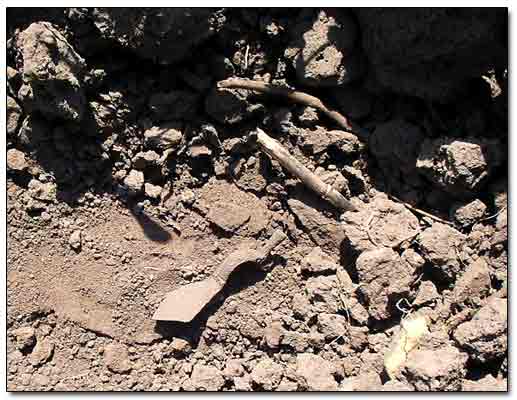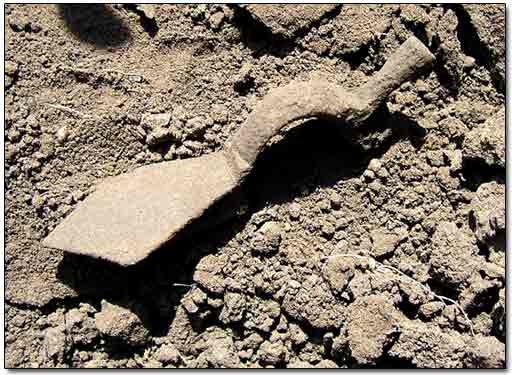 Through research, I found out that this type of small bronze arch fibula with broad rhomboid catch plate is related to the Chernyakhov - Sintana de Mures culture (2nd-5th Centuries) distributed in Ukraine, Moldavia and Romania.
Rhomboid Bronze Fibula, Safety-Pin Type, circa 2nd - 5th Century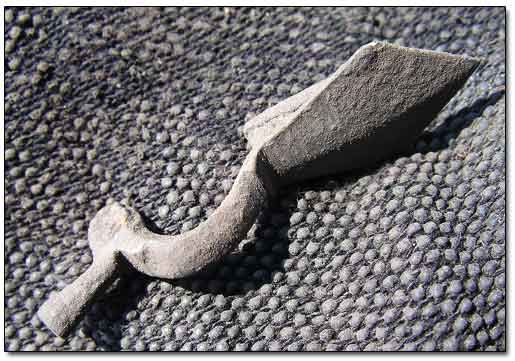 At least I discovered one bronze relic related to the cultural settlement that resided at this site in the early medieval times. After I rinsed the dirt off, I noticed the 1700 years old filing marks left by the ancient bronze-smith on the fibula's surface.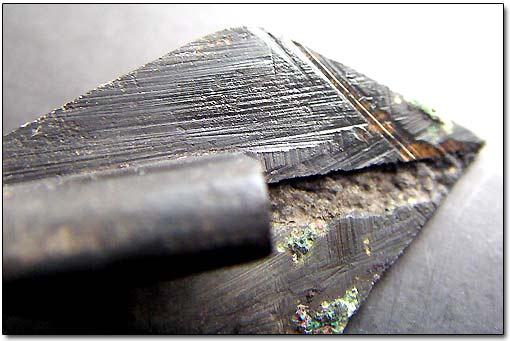 I was amazed by this ancient craftsmanship. Hard to believe that each fibula was individually made by filing a piece of bronze into a proper shape in accordance to the cultural tradition, style, societal rank and time period.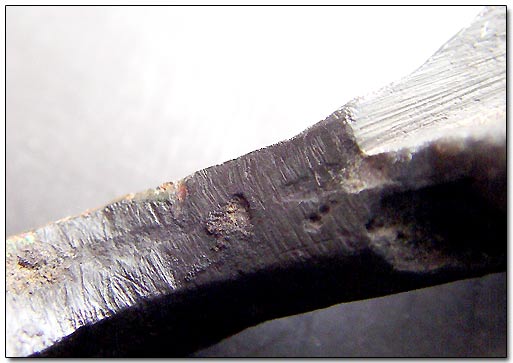 Number of pages: < Previous | 1 | 2 | 3 | 4 | 5 | 6 | 7 | 8 | 9 | 10 | 11 | 12 | 13 | 14 | 15 | 16 | 17 | 18 | 19 | 20 | 21 | 22 |

| 23 | 24 | 25 | 26 | 27 | 28 | 29 | 30 | 31 | 32 | 33 | 34 | 35 | 36 | 37 | 38 | 39 | 40 | 41 | 42 | 43 | 44 | Next >