Revisiting the Site of Medieval Market, Finding Silver Coins
With my Minelab Explorer II, I searched the entire strip for signals, and there were not any! Not even a signal of rusty iron. This was a mystery. No doubt, someone carried out a "sample-excavation" project here and ridded the strip of any targets.
But there were iron and broken signals everywhere else. Finally a good solid signal - first silver coin!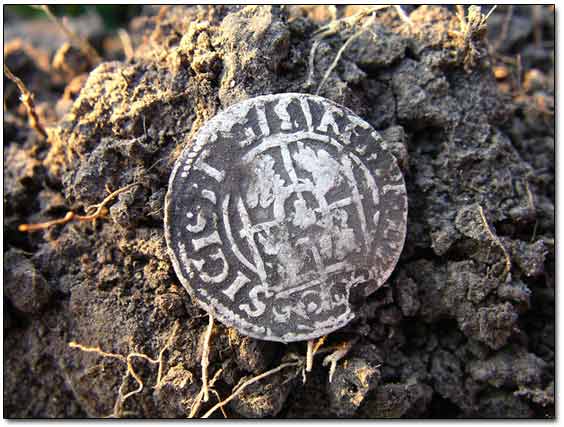 1625 3 Poltorak (or 3 Polker, minted under the rule of Sigismund III Vaza in Poland)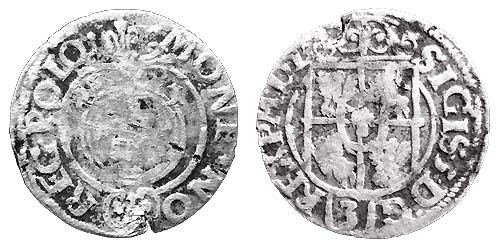 The Coin's Legend on Obverse: SIGIS.3.D.G. REX.P.M.D.L. - Crowned shield
The Coin's Legend on Reverse: MONE NO REG POLO - 24 within orb dividing date
I wished we arrived here earlier and had more daylight. Now the darkness was enveloping us fast but it would not spoil the upcoming fun.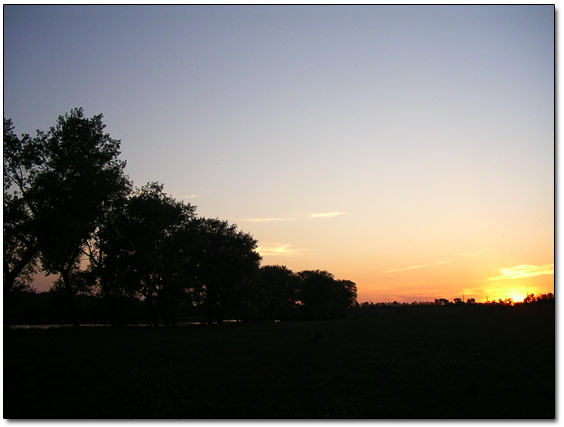 We turned our head-lamps on and continued. Next, another silver coin showed up in the hole.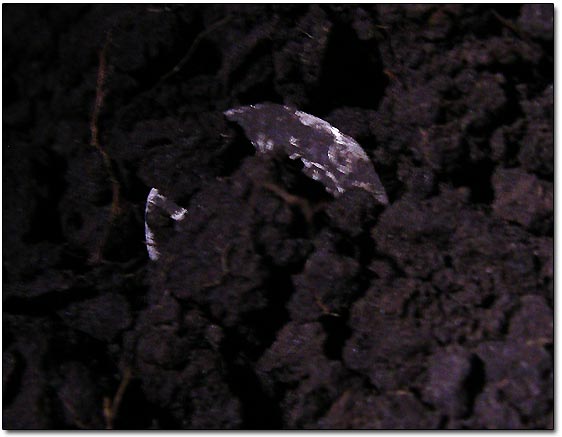 1624 3 Poltorak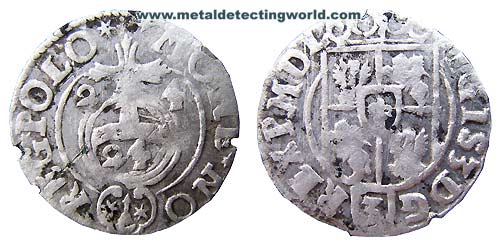 The Coin's Legend on Obverse: SIGIS.3.D.G. REX.P.M.D.L. - Crowned shield
The Coin's Legend on Reverse: MONE NO REG POLO - 24 within orb dividing date
Number of pages: < Previous | 1 | 2 | 3 | 4 | 5 | 6 | 7 | 8 | 9 | 10 | 11 | 12 | 13 | 14 | 15 | 16 | 17 | 18 | 19 | 20 | 21 | 22 |

| 23 | 24 | 25 | 26 | 27 | 28 | 29 | 30 | 31 | 32 | 33 | 34 | 35 | 36 | 37 | 38 | 39 | 40 | 41 | 42 | 43 | 44 | Next >