Metal Detecting Medieval Sites - Recovering More Old Coins (Story 3)
After having rested a little, I left the field and walked over the plateau and down toward the river-bed. There was a vast area between the plateau and the old river-bed marked by the tree line.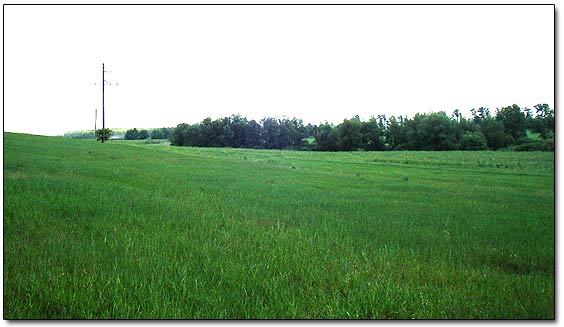 Not much time was left for treasure hunting as Dima and his cousin had to get back to Kiev before dark. I decided to metal detect my way towards the car parked under the trees.
A Lot of Ground to Cover with a Metal Detector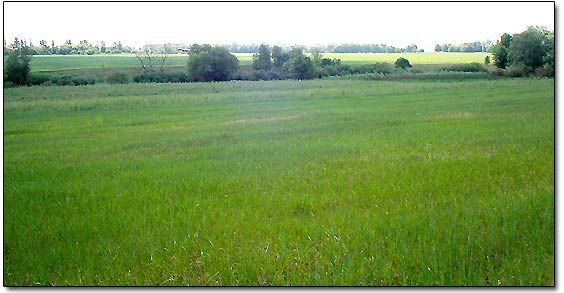 I saw the pottery fragments here and there embedded in the soil.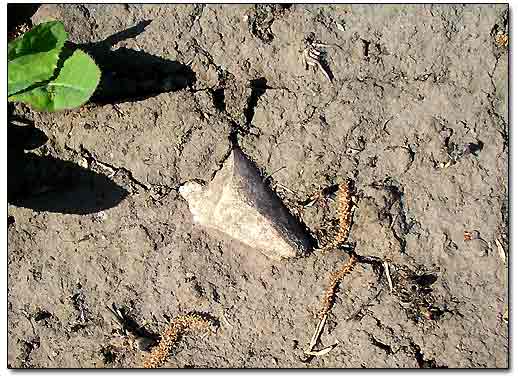 When I got closer to the road, I receive a silver signal again and dug up a small silver coin.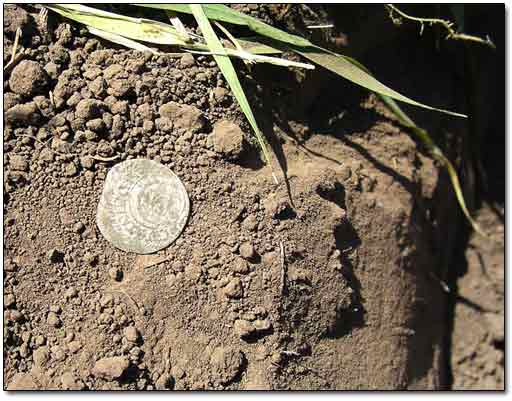 1657 1 Solidus (minted during Swedish occupation, 1621-1721, in Riga, Livonia)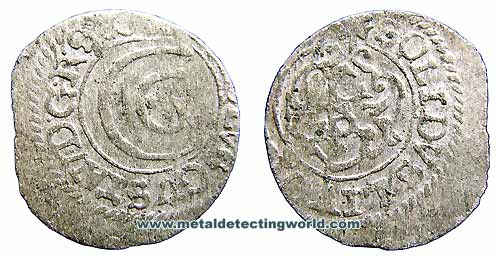 The Coin's Legend on Obverse (whatever is visible): GVSTAV.D.G.REX.. - Crowned CG monogram in inner circle.
The Coin's Legend on Reverse: SOLIDVS.LIVONIA.
Not far from that spot, I got another solid signal which was produced by a copper coin.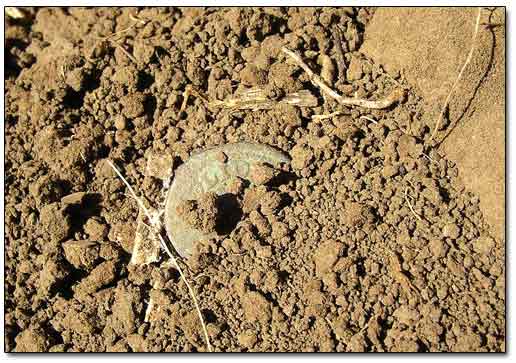 1659 1 Solidus (minted under the rule of the King Johann Casimir, 1649-1668)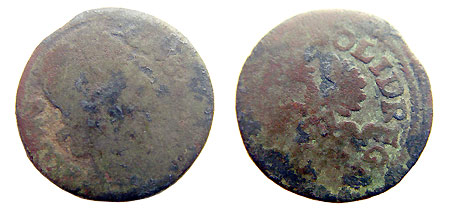 After I crossed the road, I recovered an iron tool that was hard to either ID or date.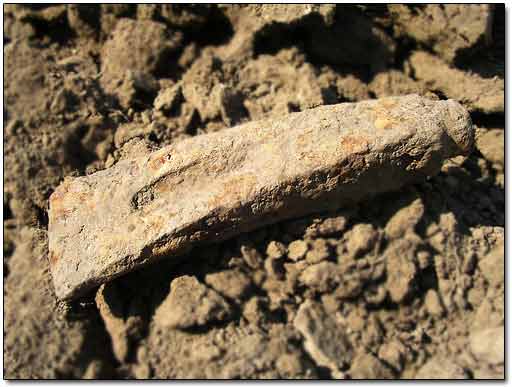 Number of pages: < Previous | 1 | 2 | 3 | 4 | 5 | 6 | 7 | 8 | 9 | 10 | 11 | 12 | 13 | 14 | 15 | 16 | 17 | 18 | 19 | 20 | 21 | 22 |

| 23 | 24 | 25 | 26 | 27 | 28 | 29 | 30 | 31 | 32 | 33 | 34 | 35 | 36 | 37 | 38 | 39 | 40 | 41 | 42 | 43 | 44 | Next >