Winter Relic Hunting in Upstate New York, page 17
Discovering a Vintage Fraternity Badge/Pin
While I was recovering my coin find, Tim managed to find another interesting item - a vintage fraternity pin or a badge, shown below.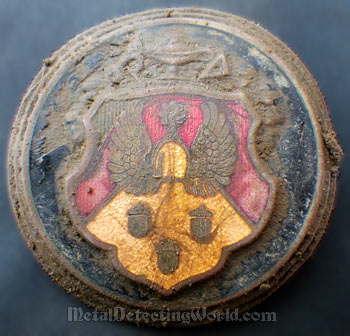 In the crest of this emblem, there is a Phoenix, the mythical bird that arises again from its own ashes. Above the crest, there are two letters of the Greek alphabet: Phi and Delta. And the burning lamp situated between them symbolizes "enlightenment and ancient justice."
I spent some time doing internet research to identify this fraternity pin. I visited many web sites that describe various fraternities, national and international, but could not find a single image of the fraternity emblem that would match an official seal on Tim's find. His pin has a design consisting of elements that are typical for official seals of many fraternities. But I could not spend too much time for sorting them all out. If you have a clue about what fraternity could be represented by this pin, please let me know.
After Tim recovered the vintage pin, the weather turned very uncomfortable for us to metal detect: heavy overcast rolled over the plateau, and a strong cold wind began blowing from the north. Because of the weather and extremely hard digging conditions, Tim and I did not find any more "keepers", rather increased our small collections of junk items. As our feet and hands started freezing up fast, we decided to call it a day. In no time, we rolled from the Rensselaer plateau down into the Hudson valley and arrived to Watervliet.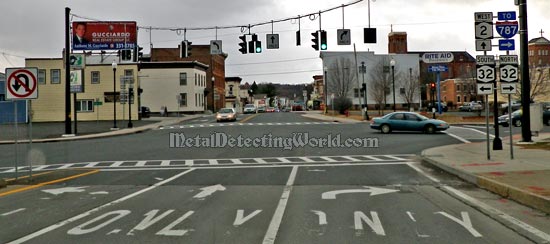 I hope you enjoyed this story - an example of extreme metal detecting that happens when those who are addicted to the hobby and live in northern territories attempt to cheat the winter in order to get rid of winter dreariness or melancholy. Now you have sure got a notion of how the winter metal detecting can be done, how much sweat it takes, and how much fun it can bring. You can try it yourself!
No doubt, the above-described metal detecting activities brought mixed emotions to all participants. As for me, I relearnt something (appearances can be deceptive) and again was reminded that "patience is the virtue." And also, when I do something unusual for the first time, a new experience always gives birth to a new (crazy) idea. So, I got a new idea out of this unusual metal detecting adventure, but that would be another story...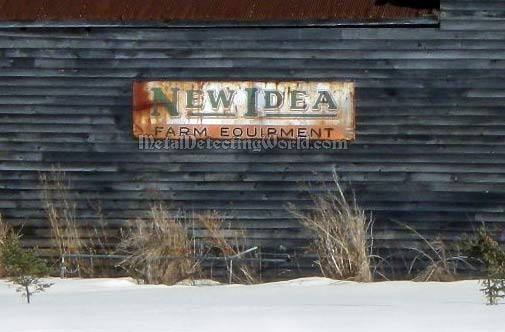 If you would like to point out any errors, ask me a question, express your opinion, or submit your own story, please do not hesitate to send me a message!
If you would like to follow me on Twitter, please press a button:
Find me on Google+, and I also have a Google+ Page: "Metal Detecting World"