Winter Metal Detecting in Upstate New York, page 3
Going to Treasure Hunt in Montgomery County
As soon as I arrived to Albany area, I contacted my buddy Rodney (he appears in my early story on Metal Detecting with Rodney in Upstate NY - a compilation of metal detecting stories covering our joint outings between 2002 and 2008) and told him to start charging batteries. Recovering from jet lag did not take long, and I was ready to drive to Montgomery county next morning.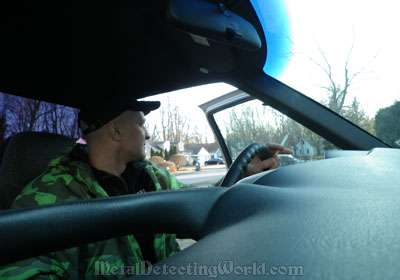 Warming Up Engine of Chevy Pickup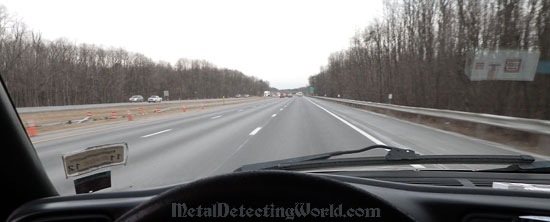 On My Way To Canajoharie


Morning in a Hamlet of Rural Grove, Montgomery County, New York
When I knocked at Rodney's door, him and his entire family - his wife Jessica and kids, all excited, appeared at the doorstep! They had not seen me for four years! I could not believe those years had passed. But the time is flying, and Rodney's grown kids, especially Nathaniel (he appeared in my early story on this page), were the only proof of that.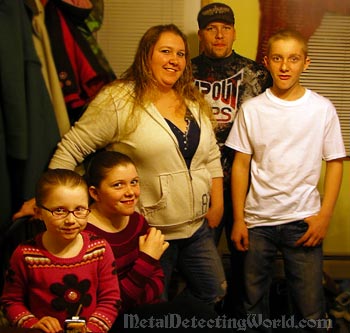 Rodney with His Wife Jessica and Kids
In no time Rodney brought my old rusty "Lesche" shovel along with two unidentifiable metal detectors out of his storage shed, and we were ready to start our metal detecting day and new season of adventures. Just like back in the day, our picture was taken before driving off.