Metal Detecting In Siberia - Short Visits to Sedovo (Story 11)
We began metal detecting without a delay. I noticed a presence of many iron junk targets in the ground. Another inconvenience was presented by the nettle shrubs that covered most of the site territory.
Detecting in Between Stinging-Nettle Shrubs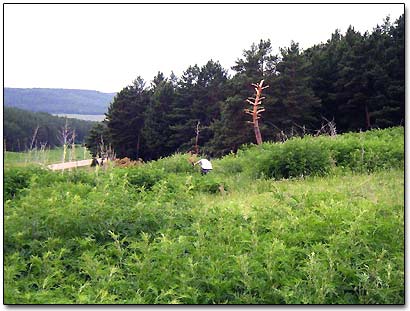 After two hours of almost "fruitless" hunt (only a few iron relics including a padlock were recovered), we decided to move to the field and spend the remaining two hours of day-light productively. The freshly plowed field was big enough for three of us to position ourselves far apart.
Rudolf at the Southern Edge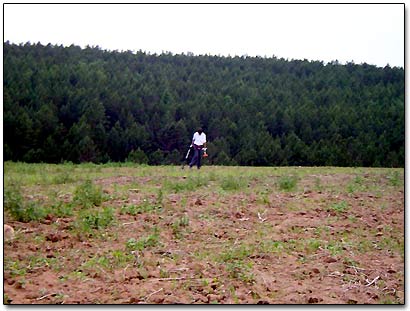 Vladimir at the Northern Edge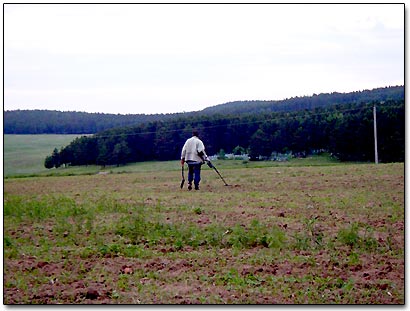 Two hours of metal detecting went by fast, and we pocketed a few finds.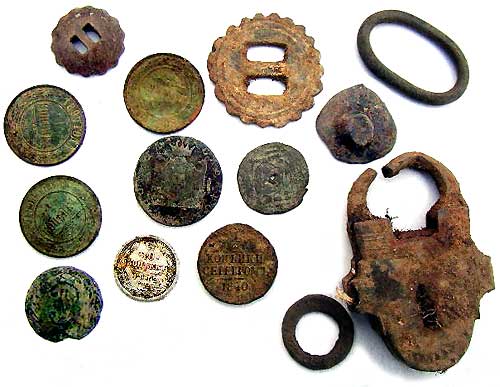 One Silver Coin and A Couple of Valuable Siberian Copper Coins Were Found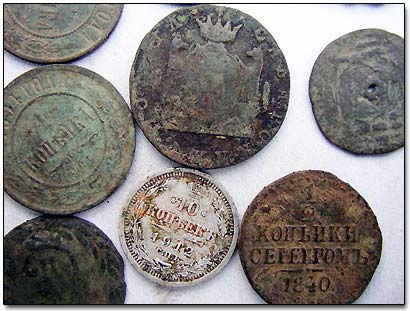 Number of pages: < Previous | 1 | 2 | 3 | 4 | 5 | 6 | 7 | Next >