WW2 Relic Detecting in Estonia
Locating Old Foundations
Now it was April, two years later. Before I arrived to Estonia, I researched the 1926 topographical map that was supplied to me by my fellow treasure hunter Tahhir. On that map, I discovered two potentially good sites of old homesteads for metal detecting. A modern topographical map of the area did not show anything at those same spots. Unfortunately, I could not find any earlier maps of the area to determine the age of the homesteads.
A Fragment Of 1926 Topographical Map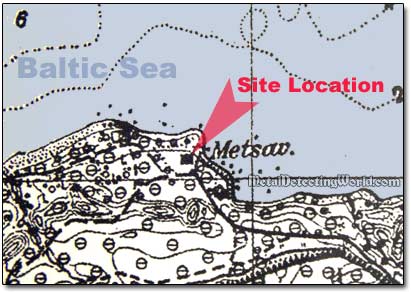 After I told my mother about the site, she said that she remembered seeing some ruins at that location. Now she was so excited to see what I could find with my metal detector out there that she decided to come along. I could not say "No" to her.
The hike to the location was not difficult at all. All we had to do was just to follow a path along the shore. We arrived there in an hour and a half. The site site was easy to find as it was right on the sea-shore and next to a small harbor, and it looked like the one in any treasure hunter's dream.
The First Foundation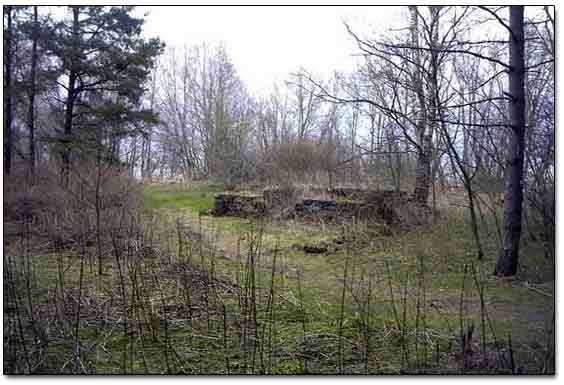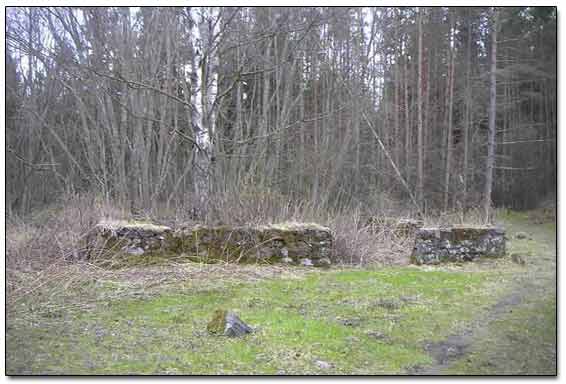 The Second Foundation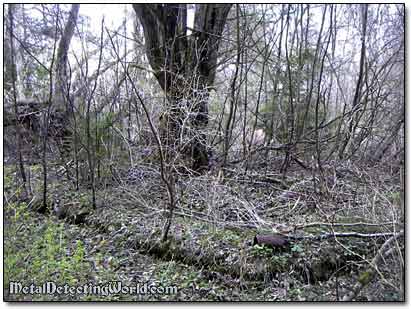 And the Third Foundation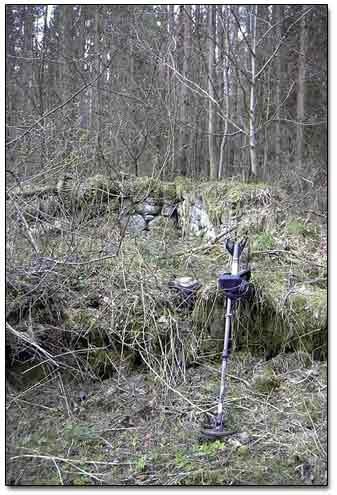 I noticed a few iron junk objects lying on one of the foundations. That was a sign of someone having searched the spot before. My mother had mentioned a guy with metal detector she saw in the forest last year. According to her observation, the guy's machine did not look like my Explorer, rather it seemed to be old and primitive.
Besides, the guy was digging WW2 military relics in the trenches. That made me believe that I still had a good chance of discovering some nice "keepers." I thought that the good targets could be easily missed in such dense layer of WW2 junk.
Number of pages: < Previous | 1 | 2 | 3 | 4 | 5 | 6 | 7 | 8 | 9 | 10 | 11 |

| 12 | 13 | 14 | 15 | 16 | 17 | 18 | 19 | 20 | 21 | 22 | 23 | 24 | 25 | Next >