WW2 Military Relic Hunting in Estonia
While the bobcat was taking a break from its meowing and not yet moving towards me - I did not hear the small sticks cracking under its paws, I was taking a tea break and thinking about the best spot to start with.
Taking a Tea Break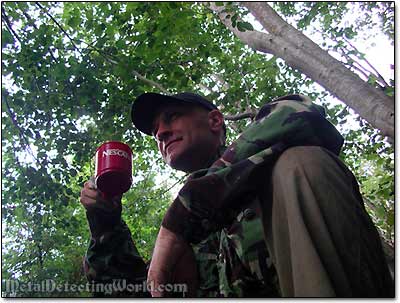 Actually I did not have much choice as the most of the site was under the tall grass. I began metal detecting where the ground was more accessible, and my Explorer started "screaming" with numerous iron junk signals. The responding targets were the fragments of artillery projectiles. Most likely the homestead, like many others in the area, was heavily bombarded by the artillery during the battle.
Iron Fragment of Artillery Projectile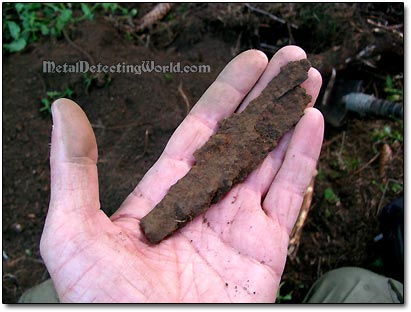 To "squeeze" a good targets from in between the iron splinters, I changed the standard 11.5" search coil for a smaller 7.25" one. Instantly I received a few signals that were given out by non-iron targets such as various strap loops, brass fittings and other small items.
A Strap Loop of German Soldier's Backpack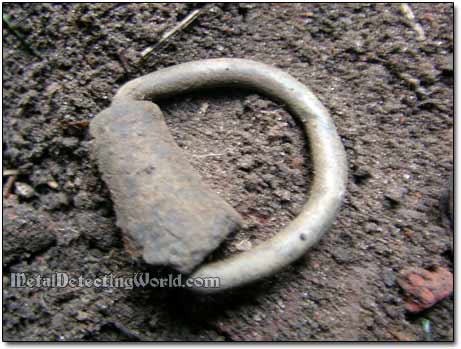 A Piece of German Leather Ammo Pouch with Brass Tacks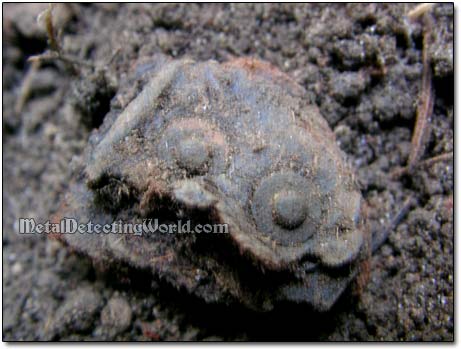 Piece of WW2 German Harmonica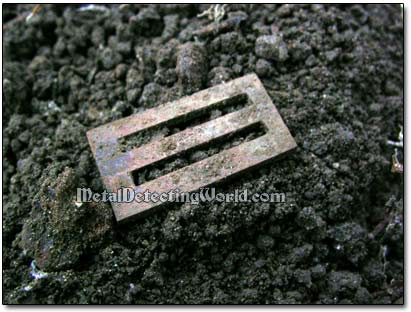 Number of pages: < Previous | 1 | 2 | 3 | 4 | 5 | 6 | 7 | 8 | 9 | 10 | 11 |

| 12 | 13 | 14 | 15 | 16 | 17 | 18 | 19 | 20 | 21 | 22 | 23 | 24 | 25 | Next >