Metal Detecting WW2 German Army Relics in Estonia
Military Artifacts From The WWII Trenches
I lowered the level of Discrimination down to the pull-tab range, turned off the DEEP function, and lowered the Sensitivity to the Medium level. I also put a smaller coil on my machine. I dug up a huge amount of junk before I recovered a "keeper."
Estonian Battalion Cap Pin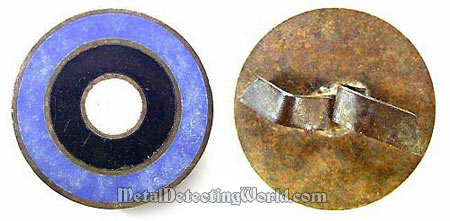 After searching at the base of the rampart, I recovered three German uniform tunic buttons.
German Army Tunic or M43 Cap Buttons
All targets were shallow except the large iron fragments of artillery projectiles. I was very cautious while digging them. I spent the rest of the day at that spot and managed to recover a few more interesting items.
Fired Aluminum Fuse of Propelled Grenade Marked With Nazi Germany Insignia and Numbers
Remains of WW2 German K98 Rifle Bayonet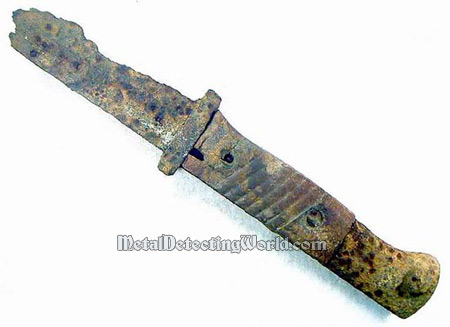 Officer's Lead Whistle

A Pick and a Fragment of the Schnapps Bottle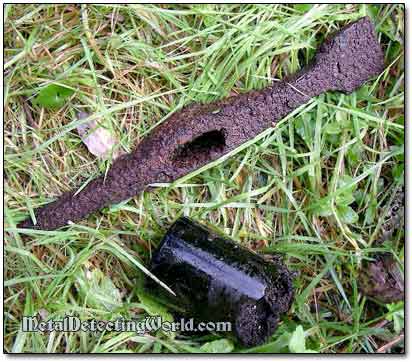 This WW2 German 0.5L Bottle Was Manufactured in May 1943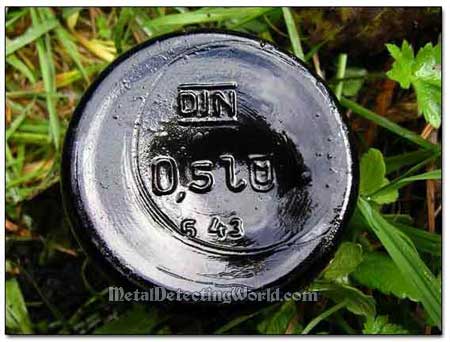 Number of pages: < Previous | 1 | 2 | 3 | 4 | 5 | 6 | 7 | 8 | 9 | 10 | 11 |

| 12 | 13 | 14 | 15 | 16 | 17 | 18 | 19 | 20 | 21 | 22 | 23 | 24 | 25 | Next >