Metal Detecting in Estonia
Locating Ruins of Old Homestead
Finally I came out in the field, the site of the 1700 skirmish, with a rampart and the ancient burial mound, or barrow, I mentioned above.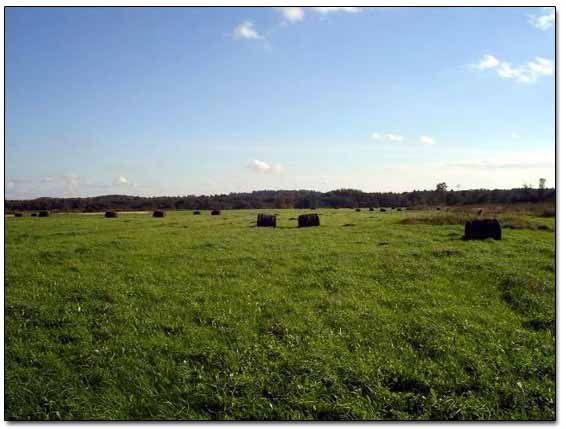 The site would be on the other side of the field; the rampart would lead me there.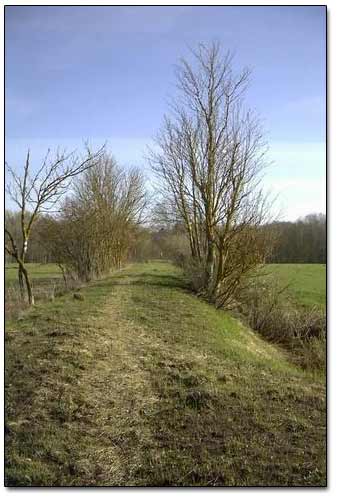 A Fragment of 1926 Topographical Map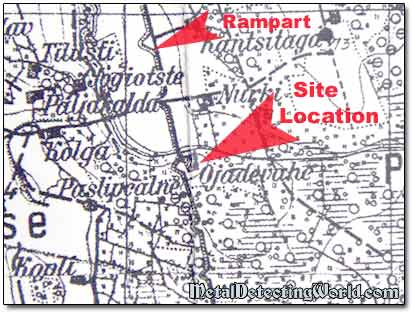 The path that runs along the rampart would continue its course through the woods. I had to get off the path and scout the dense forest on eastern side. I started paying attention to the ground in hope of seeing any traces of the old homestead.
The Path Turned into a Trail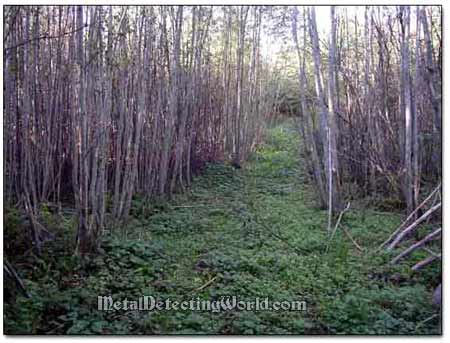 I Had to Get Through This "Jungle"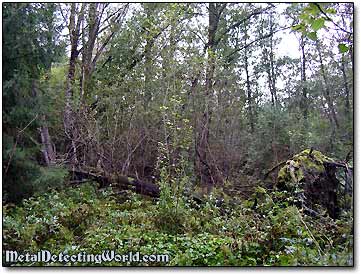 Finally I Found the Clue I Had Been Looking For: a Pile of Old Bricks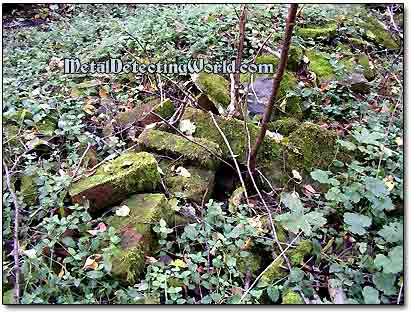 Number of pages: < Previous | 1 | 2 | 3 | 4 | 5 | 6 | 7 | 8 | 9 | 10 | 11 |

| 12 | 13 | 14 | 15 | 16 | 17 | 18 | 19 | 20 | 21 | 22 | 23 | 24 | 25 | Next >