Military Relic Hunting In Sillamäe
The Submachine-gun and Rifle Rounds Everywhere!
The Markings Of Another Unfired Rifle Round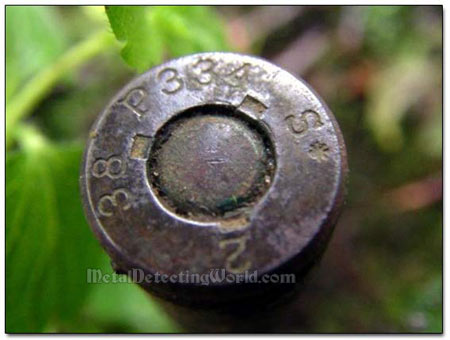 Suddenly I got a solid coin signal and got excited a little. But it was just another relic from WW2.
Aluminum Strap Buckle Would Sound Like a Coin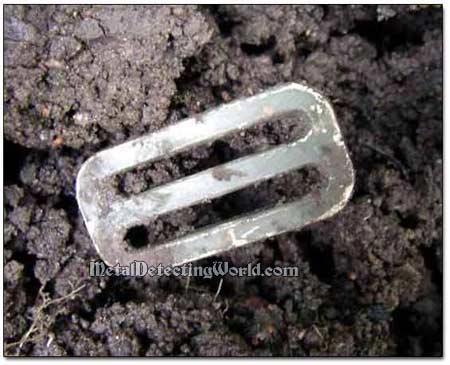 Next signal produced an old brass harness ring, at least it was something older than 1940s.
This Ring Could Be An Older Artifact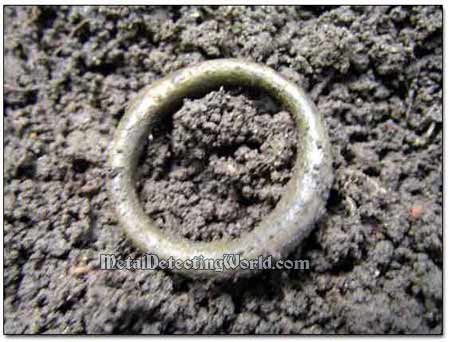 Then more WW2 stuff came out...
Unfired Cartridge for Soviet TT Pistol Ammo 7.62 mm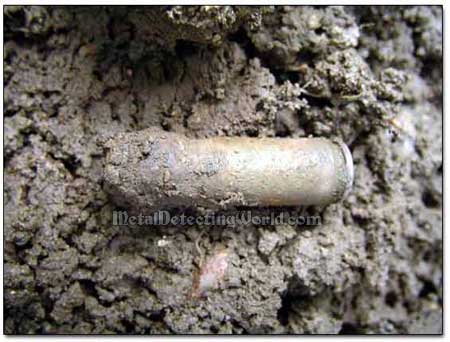 Markings on Back of Unfired TT Round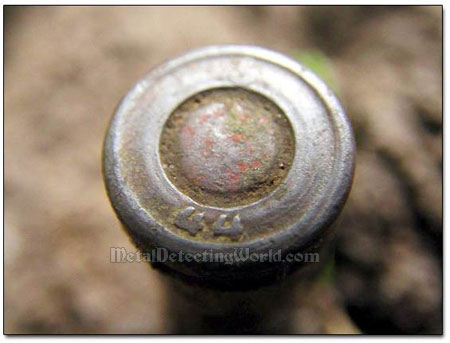 I explored the area around the site and found a perfect spot for metal detecting under the pine trees: the forest floor was smooth and covered with moss. Now I could swing the coil easily. Now I was hoping to dig up some old coins...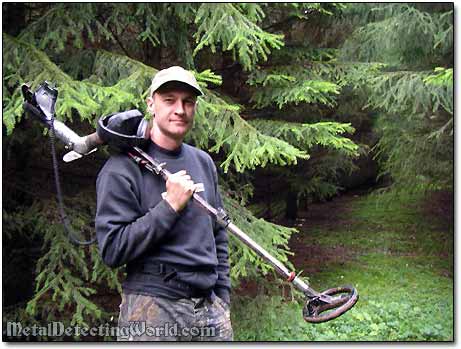 Number of pages: < Previous | 1 | 2 | 3 | 4 | 5 | 6 | 7 | 8 | 9 | 10 | 11 |

| 12 | 13 | 14 | 15 | 16 | 17 | 18 | 19 | 20 | 21 | 22 | 23 | 24 | 25 | Next >