Metal Detecting In Pskov Region, Russia (Story 8), page 16
Discovery of Russian 1798 1 Kopek Coin
Then we moved to the third location, a flat area on the creek bank, where a picnic could be held in old times. Pavel had to use Svetlana's scythe to cut the grass.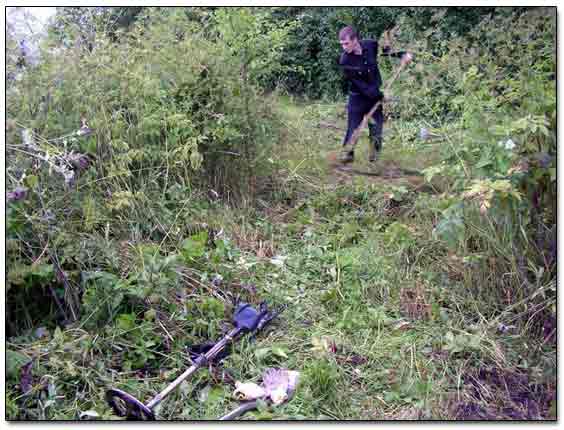 I was expecting to receive a few signals at the cleared patch but it was quiet. I increased Sensitivity up to the maximum and began receiving many false signals, but because I used Audio 1 mode, I could easily recognize and ignore them.
I got two obvious iron signals which turned out to be two large iron square nails. Then I received two coin signals and dug up two aluminum buttons. Three more objects came out within next 15 minutes: a copper ring, a copper tack, and a button.
It was getting dark. I was about to call it a day as I had searched the entire patch except for one spot where a scythe was laid on the ground. Well, I moved the scythe away and scanned the spot.
And there it was! In my headphones, I heard a nice coin signal! After I dug up a coin and announced my find to Pavel, he instantly flew over and was really excited! I had to hurry up taking a picture of the find as Pavel could not wait to examine it. One could tell that Pavel had started his first metal detecting season this year.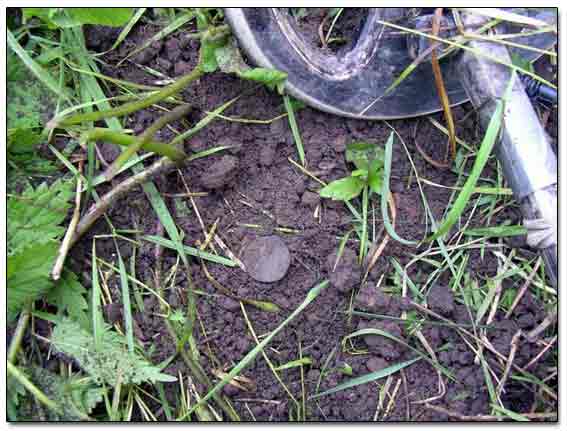 Russian 1798 1 Kopek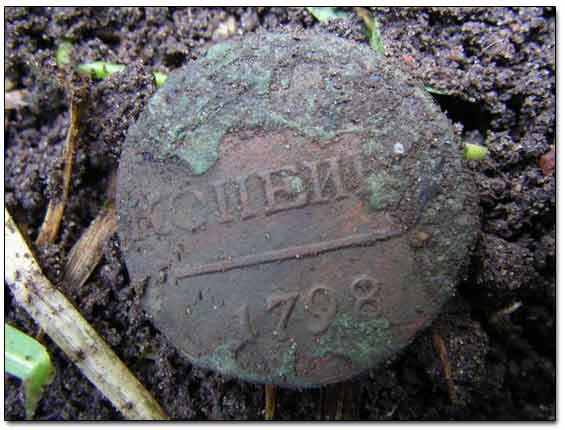 On the way back to the house, I searched the path, got another coin signal, and dug up a Soviet 1936 5 Kopecks. It was fine with me as I was not coming back empty-handed anyway.
Finds From A Small Cleared Patch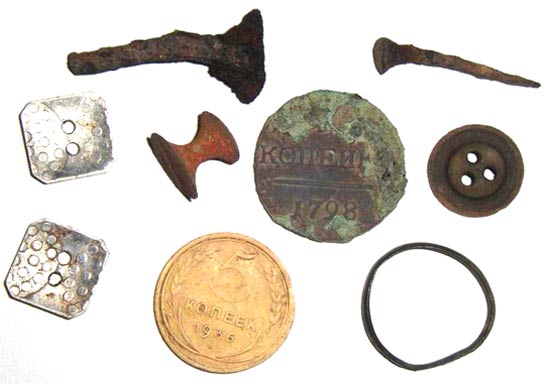 As soon as we got inside the house, the rain hit hard. The weather forecast for next three days was not optimistic. We had to go back to Velikie Luki and I had to return to St. Petersburg soon.
The reconnaissance had been completed. All sites that we had visited were potentially great for metal detecting which should be done in the early Spring before the vegetation would grow wild. I certainly would remember the ruins scattered in the area around the mansion! They were too cool to forget.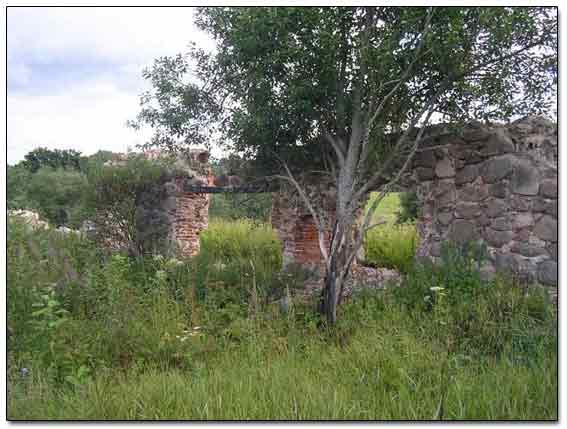 GOOD LUCK!, Inscribed On My Digging Gloves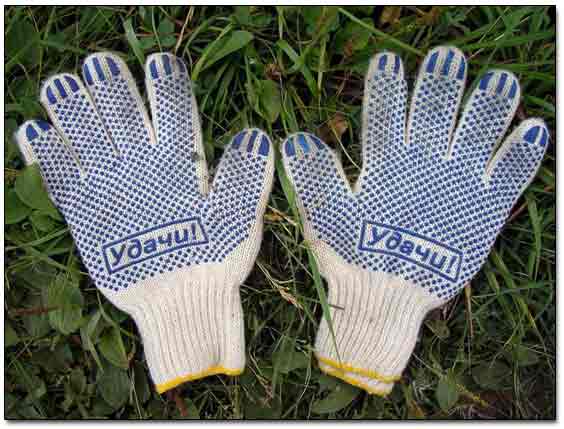 Happy Hunting!
If you would like to recommend this metal detecting story to everyone, please click the button:
Number of pages: < Previous | 1 | 2 | 3 | 4 | 5 | 6 | 7 | 8 | 9 | 10 | 11 | 12 | 13 | 14 | 15 | 16 |
Detecting in Russia Page | All My Stories Directory | MetalDetectingWorld Home