Metal Detecting In Pskov Region, Russia
A Brass Ring Came Up Next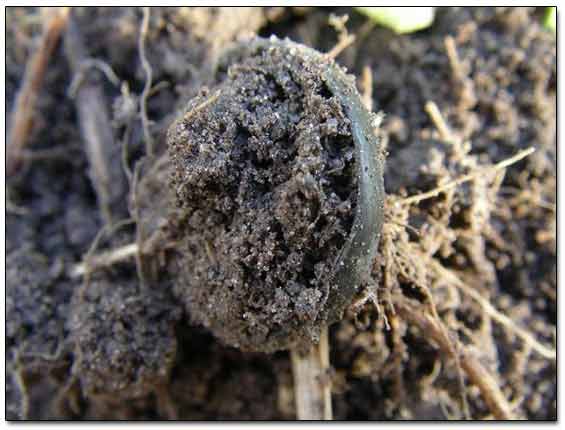 There were some other unremarkable finds including WW2 German K98 rifle brass casings in between two keepers. I had already noticed that all finds were coming from the field corner located between a dirt road and the ruins. Soon I got another coin signal. This time, I dug up a large coin, a Russian 1857 5 Kopeks.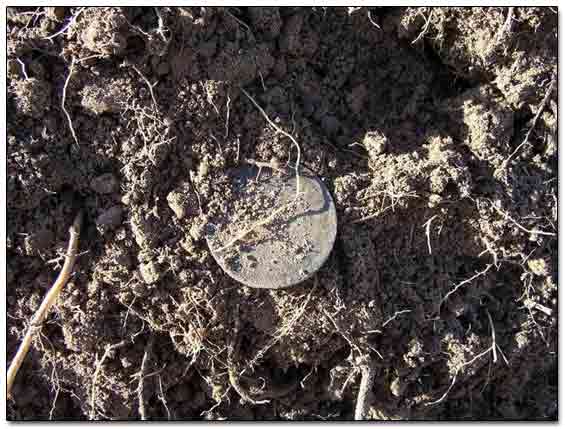 While I was enjoying my finds, the weather changed: the rain started sprinkling. I had to hurry up. By that moment, I had recovered one more copper ring that was much older than the first one and two buttons. Both the second ring and a smaller button could be dated to the early 1700s.
All "Keepers" After Two Hours Of Searching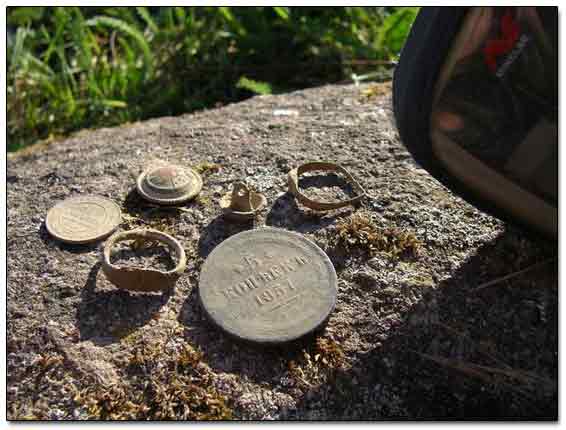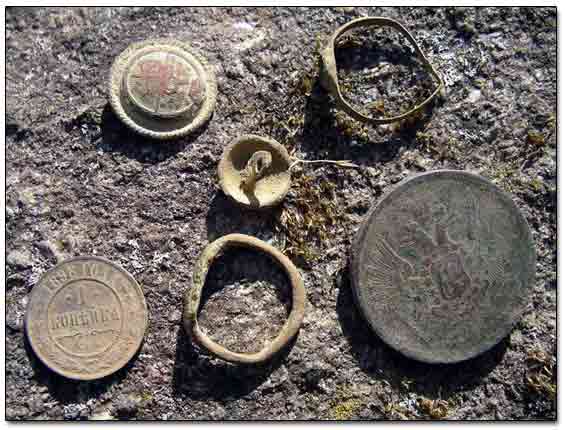 I had already searched most of the patch when the rain started hitting hard. I could not stay any longer and had to get back to the house before getting soaked. When I was leaving, a beautiful double rainbow appeared.
Number of pages: < Previous | 1 | 2 | 3 | 4 | 5 | 6 | 7 | 8 | 9 | 10 | 11 | 12 | 13 | 14 | 15 | 16 | Next >