Metal Detecting with Marina
Now it was my turn to treasure hunt. My first signal produced a fragment of lead bale seal.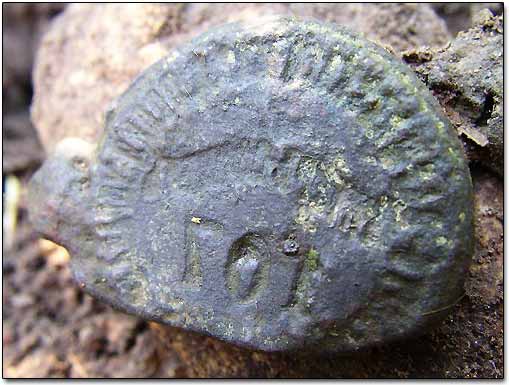 Then I dug up a bronze piece of door hardware, circa 19th century.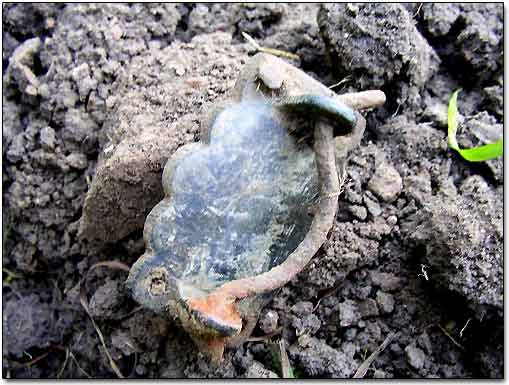 Finally, I got a coin signal too. I was hoping it would be a nice old coin, but the third Soviet coin came up.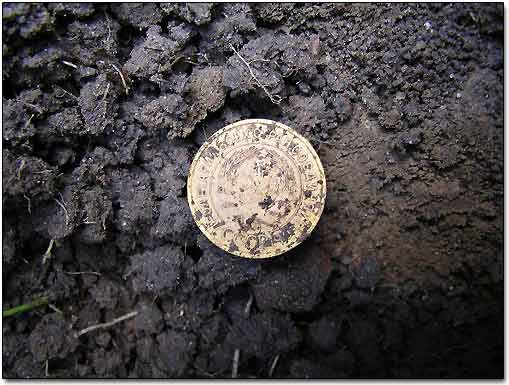 1933 3 Kopecks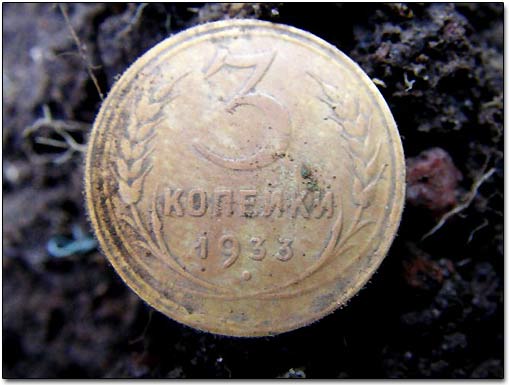 So far, all "keepers" were a strange mix of the 20th century coins and 19th century relics; I wished it was the opposite. Another old relic turned up.
Brass Keg Spigot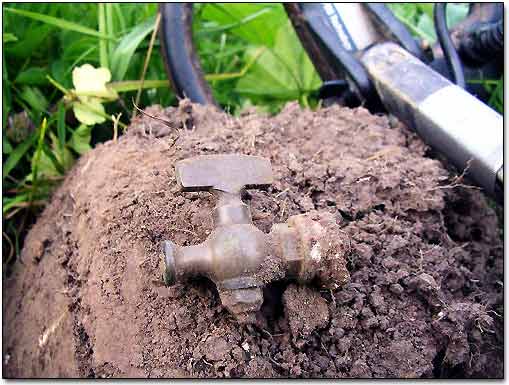 Next signal produced a cool artifact, Imperial uniform cap pin, circa mid 1800s, with a double-headed eagle.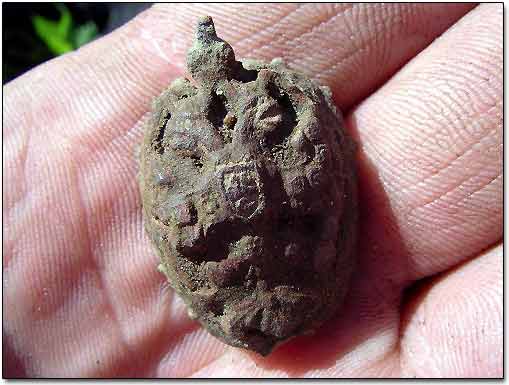 The Pin's Back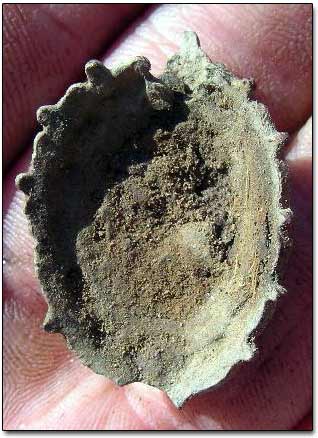 Number of pages: < Previous | 1 | 2 | 3 | 4 | 5 | 6 | 7 | 8 | 9 | 10 | 11 | 12 | 13 | Next >