Metal Detecting with Marina
To make it easier for her to detect smaller targets and coins, I started flattening the low-level vegetation and grass at the spot. That helped right away: Marina received a good coin signal. She got very excited when she spotted a coin in the hole.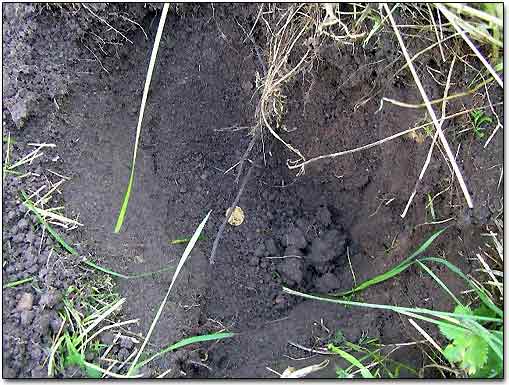 But it was just a Soviet 1937 2 Kopecks coin.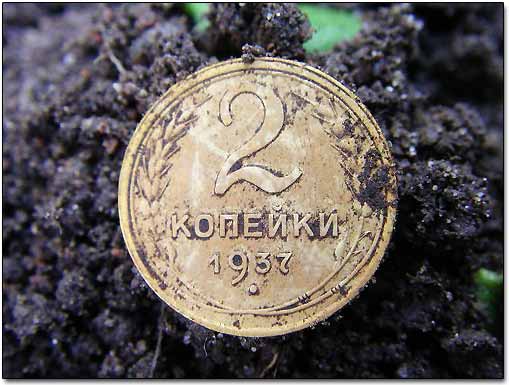 Then Marina got another good signal which turned out to be an old padlock of foreign origin, most likely English.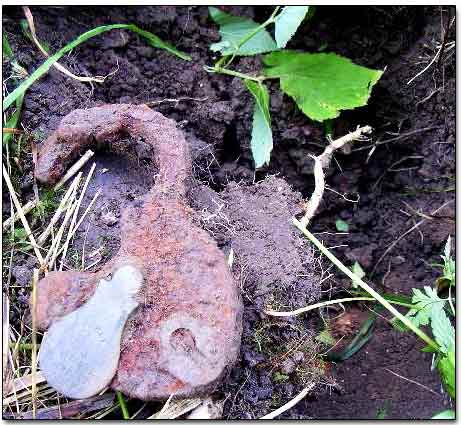 Double Improved Tumbler Lock, circa 19th Century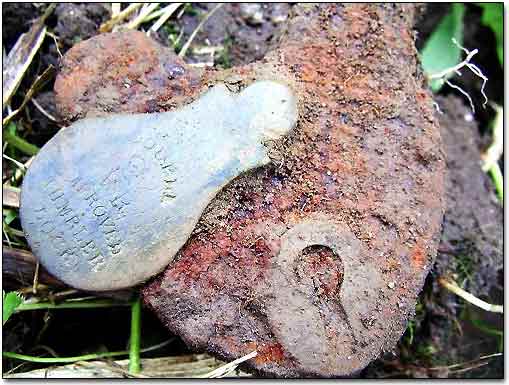 The ground was littered with shallow modern junk so I decided to switch the search coils on my Explorer. Only a 7.25-inches coil would do the job of detecting the coins positioned in between the junk targets. In five minutes, Marina dug up another Soviet coin - 1932 20 Kopeks.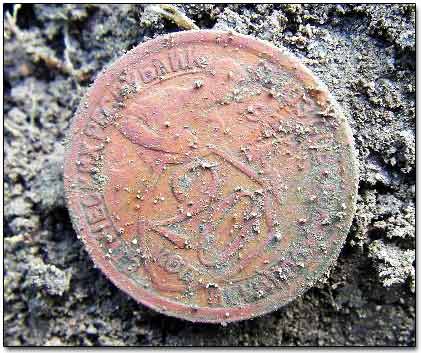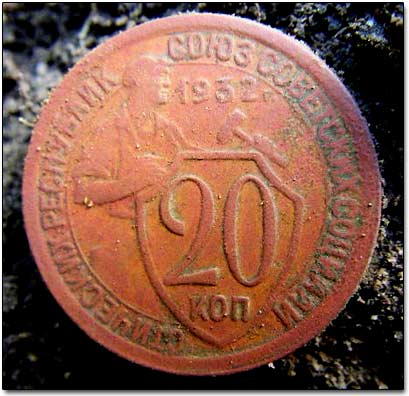 Number of pages: < Previous | 1 | 2 | 3 | 4 | 5 | 6 | 7 | 8 | 9 | 10 | 11 | 12 | 13 | Next >