WW2 Military Relic Hunting with Marina
Besides the abandoned farm fields, there were two interesting spots to check out in the close proximity to the house: a site with the apple tree orchard and the foundation of a mansion located in an old park down the road. Early in the morning, Marina and I were headed to the park first.
Marina Posing with Explorer, the Park (a Tree Grove) is Behind Her On the Hill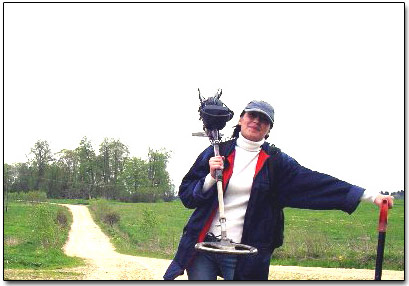 In the park, I began metal detecting at the tree line to see what kind of signals were available at the spot. As I expected, there were numerous junk targets such as aluminum crown cups, pull tabs, and fragments of aluminum wire scattered all over the place at shallow depths.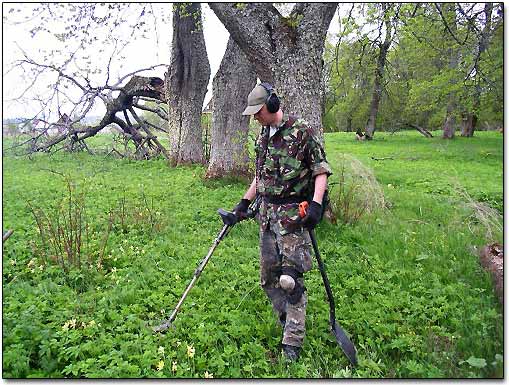 WW2 military junk targets presented another category of targets. Shortly after I let Marina use my Explorer, she got a "wide" good signal - a large target at substantial depth, and next to the tree. Of course, while she was digging the target up, I played with her imagination by telling her about the "beginner's luck" and a large coin cache. Marina excitement skyrocketed and did not subsided even after she finally dug up a fragment of the German tank's track.
Marina Holding a WW2 Relic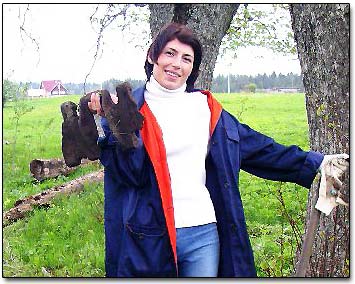 After I got my Explorer back and spent an hour of digging up nothing but lots of modern junk, I moved to the wooded spot where the mansion foundation was. Surprisingly, my first good signal was also a "wide" one and at some depth. Marina enthusiastically wanted to dig it up but I talked her out of it. It turned out to be that I had a good reason. Marina was horrified when I recovered an antipersonnel mine from WW2. Lucky for us, the mine had disintegrated over years.
Dangerous Relic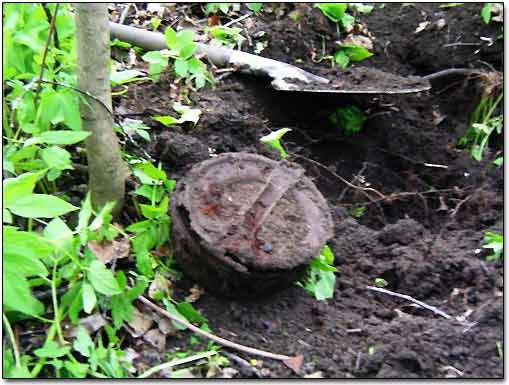 I still wanted to discover something old, at least, dated back to the 19th century, and scanned the sides of the earth mound around foundation. But the WW2 relics kept coming up. My next find was an aluminum German Army uniform tunic button.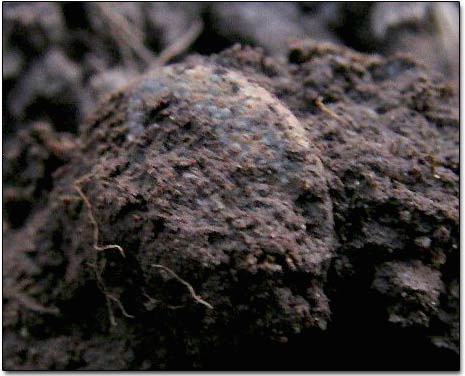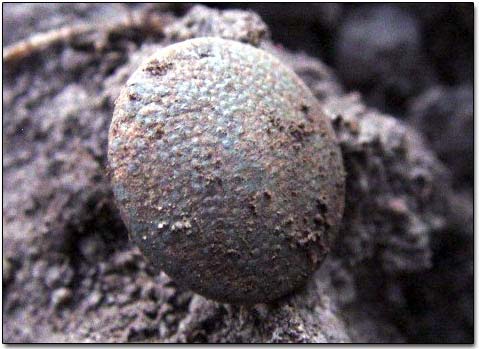 Then an aluminum fuse or igniter of the propelled grenade showed up - another extremely dangerous item.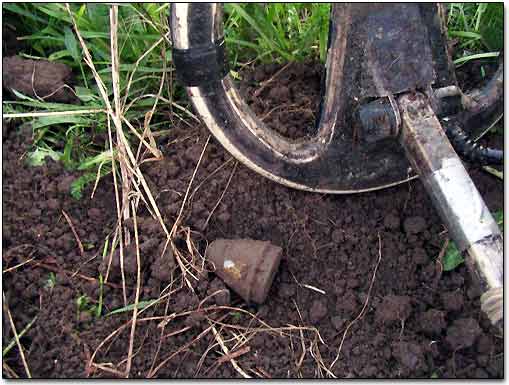 Number of pages: < Previous | 1 | 2 | 3 | 4 | 5 | 6 | 7 | 8 | 9 | 10 | 11 | 12 | 13 | Next >