Metal Detecting "Virgin" Site (Story 1), page 22
"There Are More Coins Underground Than In Circulation" - It Is True!
The arrival of Tahhir's sister and her husband, who came to pick us up, got us out of stupor. Tahhir and I filled the freshly dug prospecting hole, collected our gear, and walked towards the car in silence. While riding in the car, I finally recovered from the shock and started feeling happy again. The results of our search exceeded my expectations: together with Tahhir, we recovered over 100 coins from only one-third of the site territory!
All Coins Found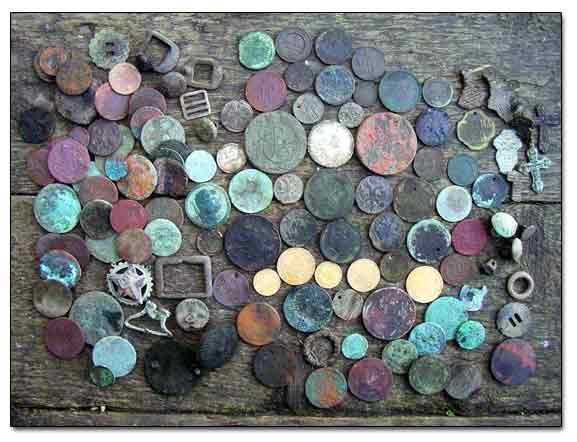 At A Closer Look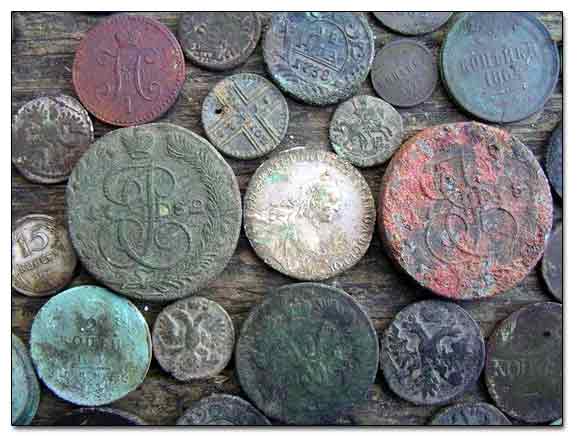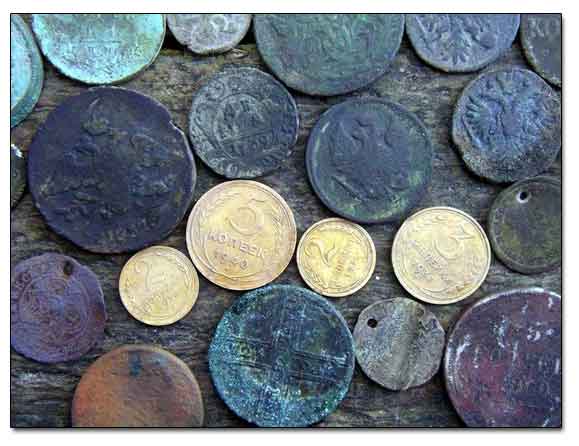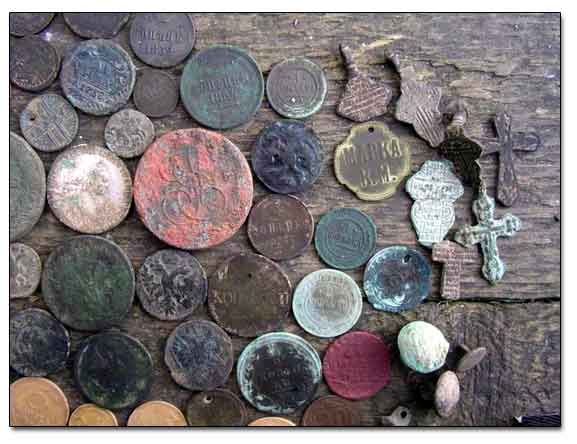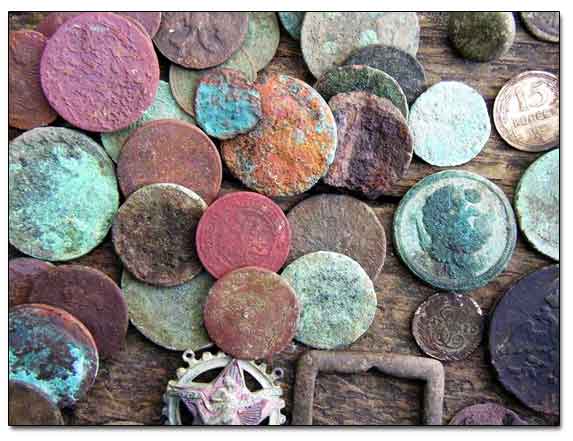 Besides, we discovered two 'hot spots' that could be the indications of coin caches buried there! I was amazed thinking that there would not be such a "fruitful" treasure hunting at the site if it was not for that single standing tree that allured Tahhir to a true "Virgin" Site, a Dream Site! The two-thirds of the site are still remaining untouched. We will be back there next spring! That is for sure! (see my new story - Revisiting A "Virgin" Site)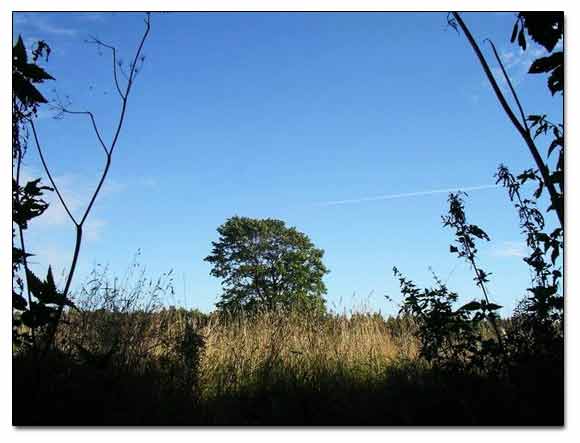 Happy Hunting!
If you would like to recommend this metal detecting story to everyone, please click the button:
Number of pages: < Previous | 1 | 2 | 3 | 4 | 5 | 6 | 7 | 8 | 9 | 10 | 11 | 12 | 13 | 14 | 15 | 16 | 17 | 18 | 19 | 20 | 21 | 22 |
Detecting In Russia page | All My Stories Directory | MetalDetectingWorld Home