Metal Detecting In Ukraine - Relic Hunting at the Cultural Settlement Bezradichi (Story 1)
DAY ONE
Finally the weather improved, and I, my cousin Misha, his wife Marina, Yury with his son, and Irina packed in two cars and went exploring the historic area 25 kilometers south of Kiev.
Studying the Map at the Last Moment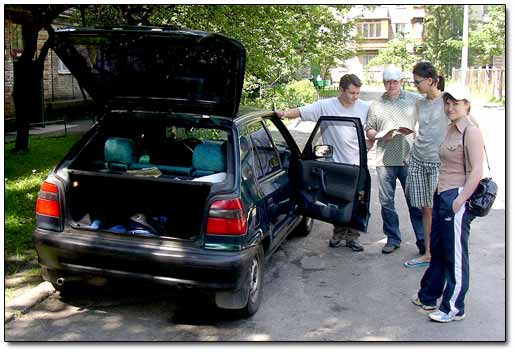 Unlike in the US, one does not have to research a lot to find a good spot for coin shooting or relic hunting in Ukraine. That job was done by archaeologists many years ago, and all the information was published in special historical books (the material is constantly updated) available for public.
I got such a book at the book store. It showed the major historic archaeological sites (hundreds of them!) of cultural settlements, ancient villages and camps, some of which would date back to the "Bronze Age" period, located in each borough of the Kievan region.
Marked Are Only the Major Well-Known Archaeological Sites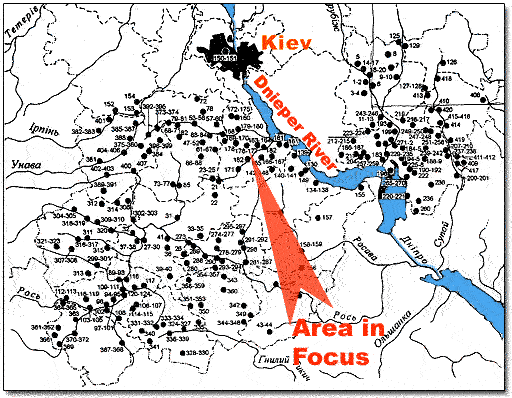 For convenience, all sites are marked on the detailed topographical map (scale: 1 km in 1 cm).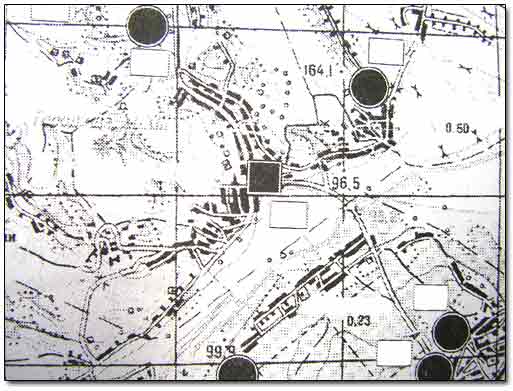 I rode with my old friend Yury in his car. Back when we were metal detecting at the WWII trenches five years ago, Yury was so excited about metal detecting that he was jumping with joy after digging up an old spoon. Now he was excited again!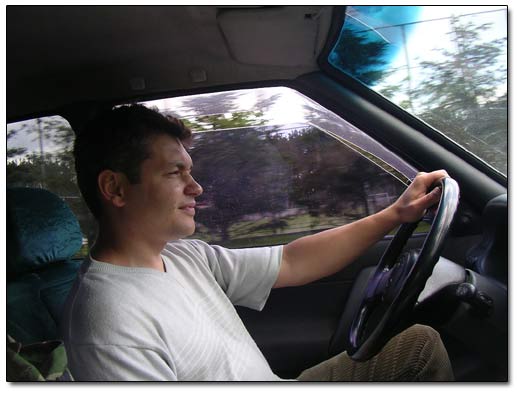 On the Way to the Site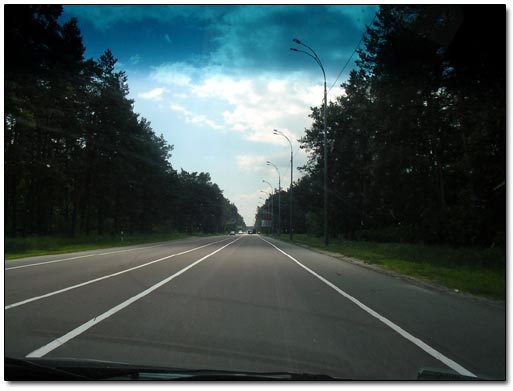 Number of pages: < Previous | 1 | 2 | 3 | 4 | 5 | 6 | 7 | 8 | 9 | 10 | 11 | 12 | 13 | 14 | Next >