Relic Hunting for Medieval Artefacts (Kievan Rus') in Ukraine (Story 1), page 14
Metal Detecting at Cultural Settlement Bezradichi
...The hilltop did not yield any signals, so, not to waste any more time, we drove back to the settlement site. I decided to search the steep slopes this time. We camped in the empty water basin and I began searching its bottom while walking to the further slopes.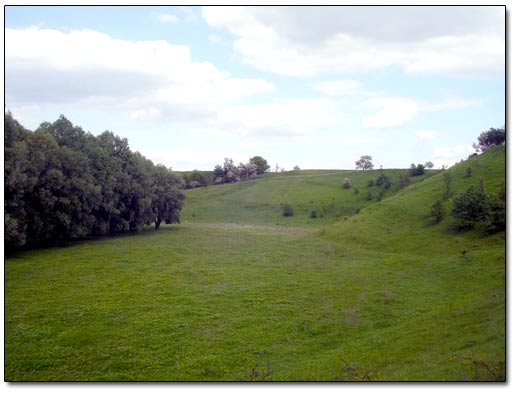 Local youths appeared on the near road to see what I was doing.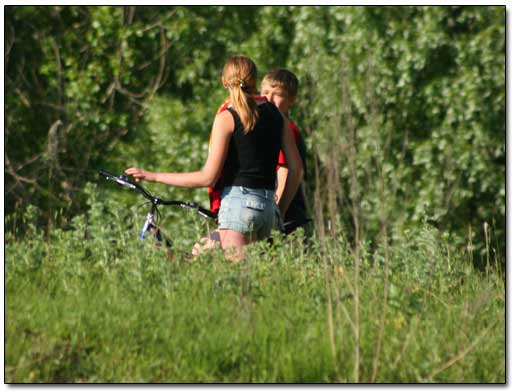 I climbed half the height of the slope and started metal detecting - it turned out to be a tough job to do!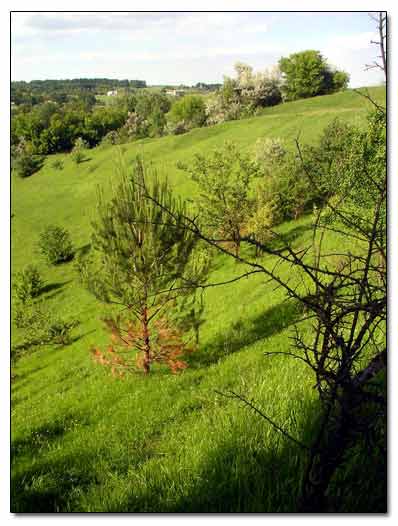 The heat and mosquitoes were killing me. Without a proper leverage, my digging looked like testing a shovel while being drunk - totally idiotic and embarrassing! But I managed to get a few signals.
A Soviet coin, 1949 10 Kopeks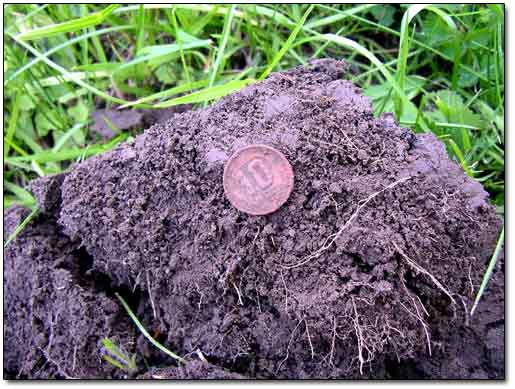 Silver Shoe Buckle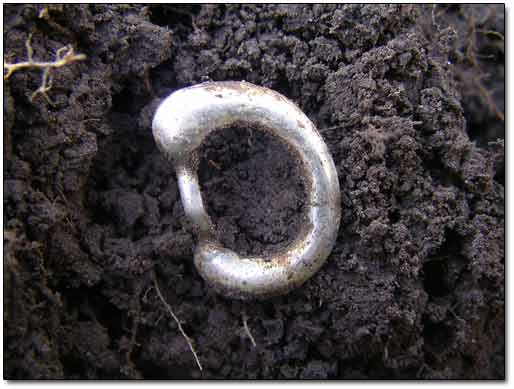 Then I got a few more: a pewter spoon and fork fragments, another Soviet coin from the 1970s, and a harness badge of asian type, possibly belonging to the period of Mongol invasion. And I also noticed many old holes made by other metaldetectorists. At that moment I was completely exhausted and felt like "closing the chapter" on this site.
All My Finds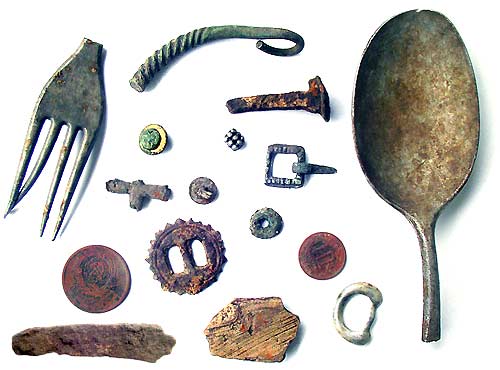 Medieval Relics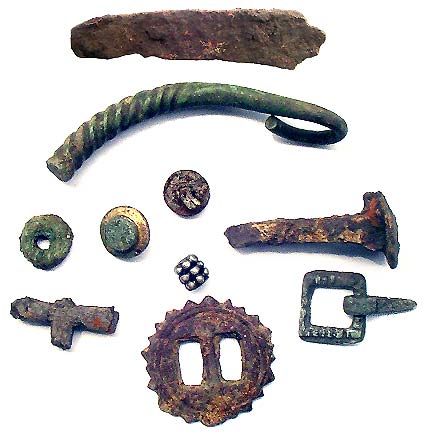 Overall, metal detecting at the site of the medieval cultural settlement was enjoyable: I gained some new practical experiences, got familiar with new signals, and dug up a few interesting relics, the oldest I had ever found!... Oh, well, little I knew what was ahead of me...
Flowers of Buckwheat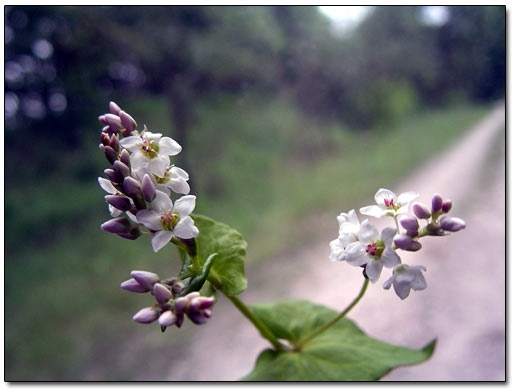 Happy Hunting!
If you would like to recommend this metal detecting story to everyone, please click the button:
Number of pages: < Previous | 1 | 2 | 3 | 4 | 5 | 6 | 7 | 8 | 9 | 10 | 11 | 12 | 13 | 14 |
Metal Detecting in Ukraine Page | All My Stories Directory | Useful Articles on Metal Detecting | MetalDetectingWorld Home