Coin Shooting in St. Petersburg Region, Russia (Story 5)
The weather started improving and we put our detectors to work. Slava did not believe my theory about everyone missing the right spot and wandered towards the everyone's spot, away from the productive corner.
I started searching the spot right where our camp had been. The good results did not make me wait long: first, a big silver coin popped up!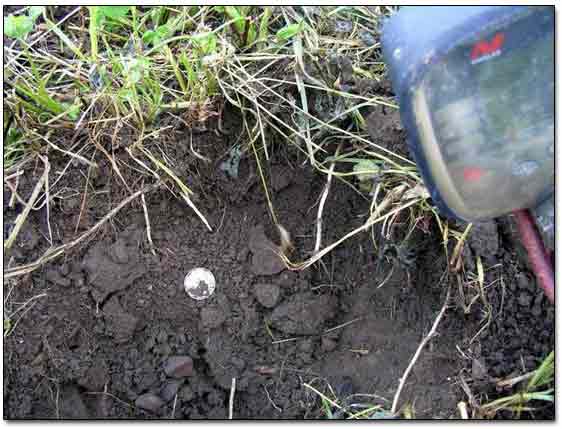 Soviet Silver 1924 50 Kopeks Coin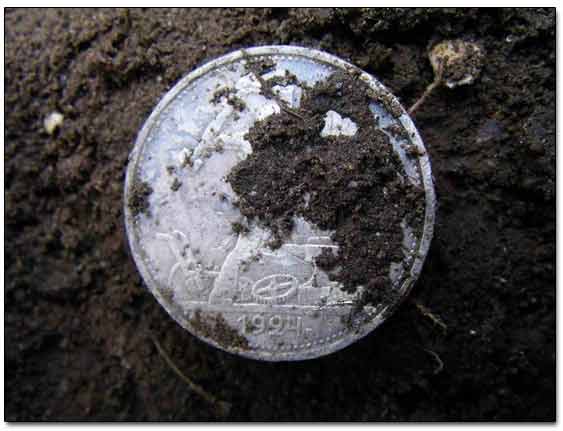 Then I Dug Up A German 1942 1 Reichspfennig Coin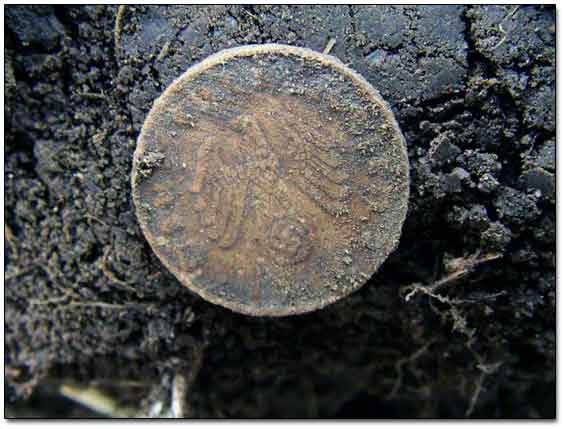 An Old Marked Button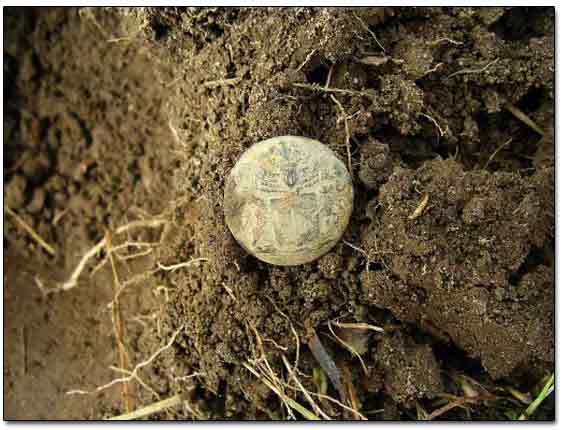 It was exciting to realize that nobody had searched this corner before! I was only wondering what treasures were hidden in the neighboring forest. Early May would be the only possible time for metal detecting them.
After I stopped daydreaming, I resumed the search. Next good signal turned out to be a huge copper coin, 1.5 inches in diameter and 3/8 of an inch thick!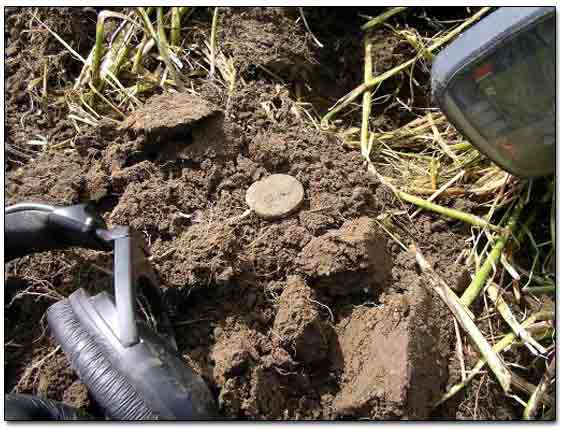 Russian 1785 5 Kopecks Coin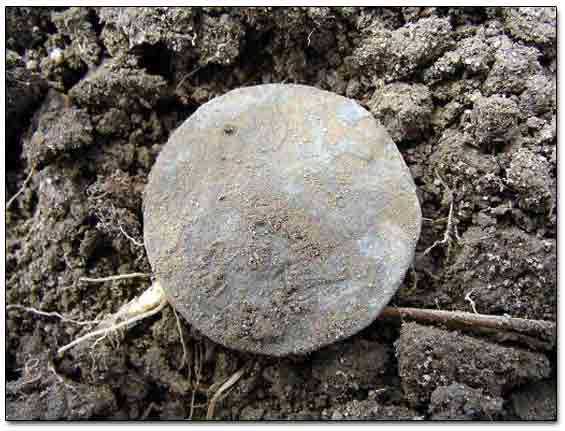 Number of pages: < Previous | 1 | 2 | 3 | 4 | 5 | 6 | 7 | 8 | 9 | Next >