Metal Detecting in 'Leningradskaya Oblast' Region, Russia (Story 5)
Upon our arrival to the site of Zherebyata village, we set up our small camp and went to sleep right away. I chose to sleep in the tent and had a good sleep until the rain and strong winds woke me up in the morning.
Our Camp In The Morning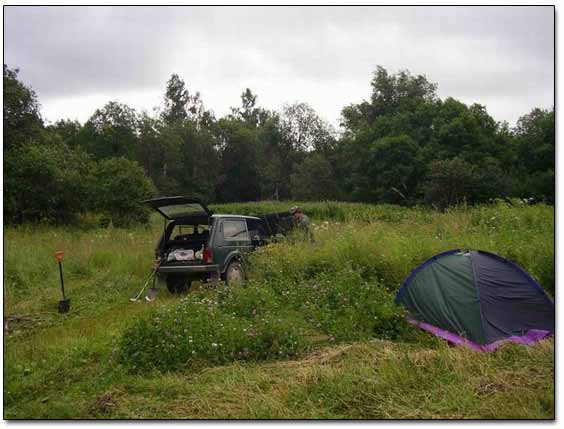 The overcast sky and stormy winds did not leave us any chance in having a pleasant metal detecting day.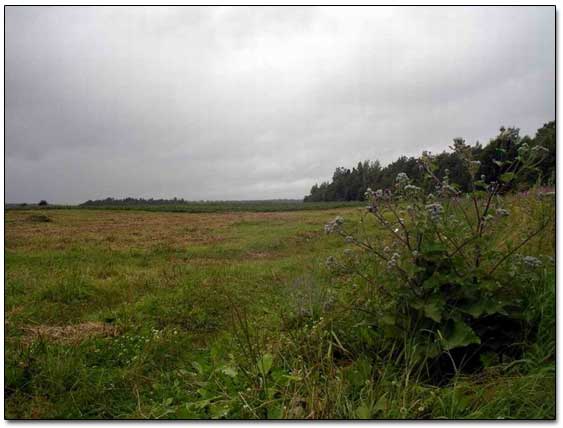 We built a campfire and made a delicious treasure hunters' meal: potato soup with canned meat. Right after we ate, the rain began, and we had to wait in the car until it was over.
I was thinking about the true location of the village. The only productive space for metal detecting would be just a field corner that was adjacent to the forest where the village stood.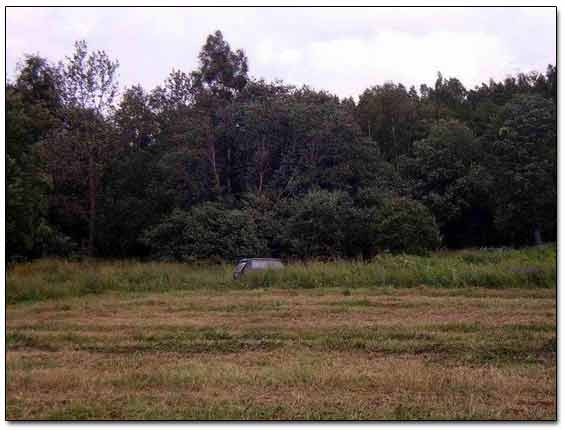 By the time the rain stopped, our campfire had been out. So I decided to eliminate any traces of it before beginning to metal detect.
Usually I cut a large plug out and make a fire pit. That prevents fire from accidental spreading out. It also makes it easy to set up the mess-tin right on the thick fire wood instead of hanging it on a tripod. It takes 10 minutes to boil the water and the thick wood logs do not have enough time to burn completely and collapse.
A Campfire Pit Made By Cutting A Big Plug Out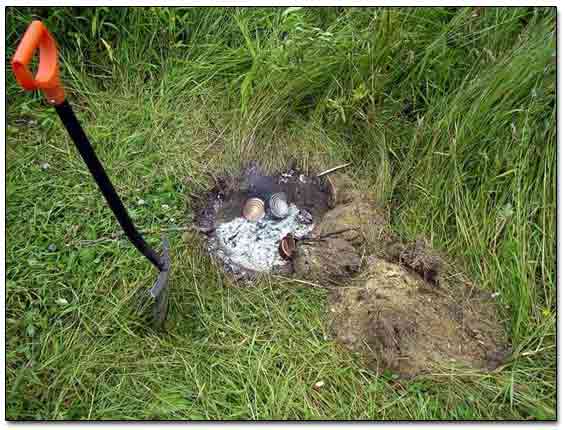 Another good thing about this method is that before leaving the camp, one can dump all the trash into the pit and just put the dirt-plug back into the hole.
It Certainly Did Not Look Like There Was A Campfire Here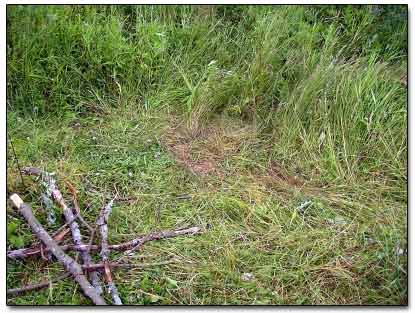 Number of pages: < Previous | 1 | 2 | 3 | 4 | 5 | 6 | 7 | 8 | 9 | Next >