Metal Detecting in Russia - Zherebyata Site (Story 5)
After I explained a few important things about the Explorer to Maxim and Misha, I also set up their explorer the same way I set up mine. As soon as we started metal detecting, they found an old coin! Talking about beginners luck! Too bad, the coin was not in good condition. Nevertheless, they were happy and excited! I knew now they were hooked up on metal detecting.
An hour had passed and I dug up only two "keepers." It looked like the site had been depleted of coins for real. Now one should wait until next field plow would turn up the soil and more coins would be accessible.
I Managed To Recover One Coin
Russian 1812 2 Kopeks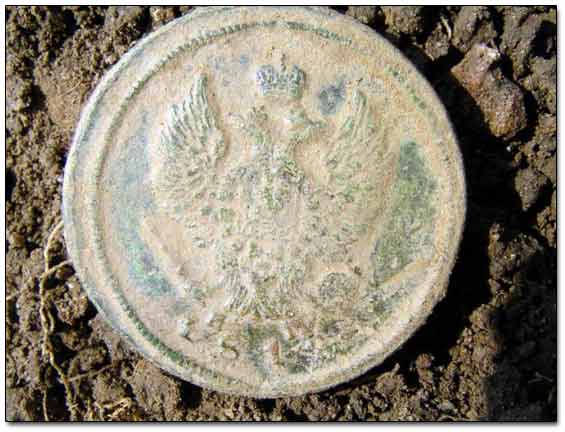 ...And A Brass Brooch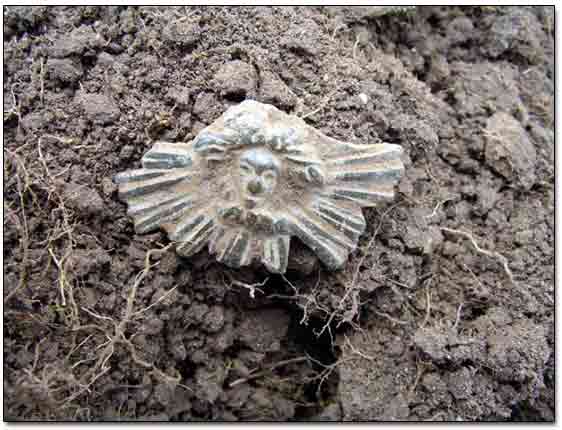 Slava did not find anything, neither other guys. Everybody finally gathered at the improvised parking lot and began discussing other metal detecting sites that should be visited on that day.
Together For A Moment Before We Split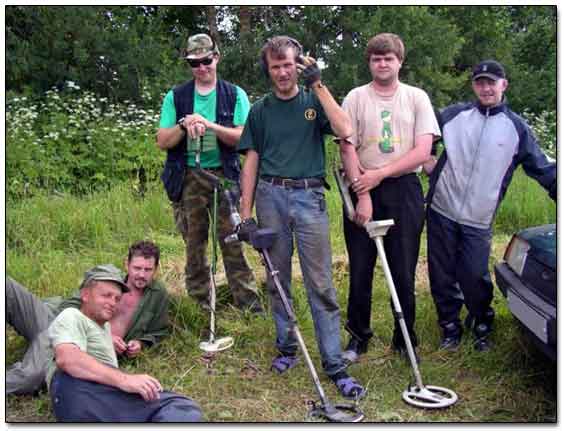 Our new friends Maxim and Misha had only a few hours before they had to go back home so Slava and I decided to take them to another metal detecting site nearby. We kept our fingers crossed hoping that the grass was also cut there. On the way, we came by an old stone house.
A Future Project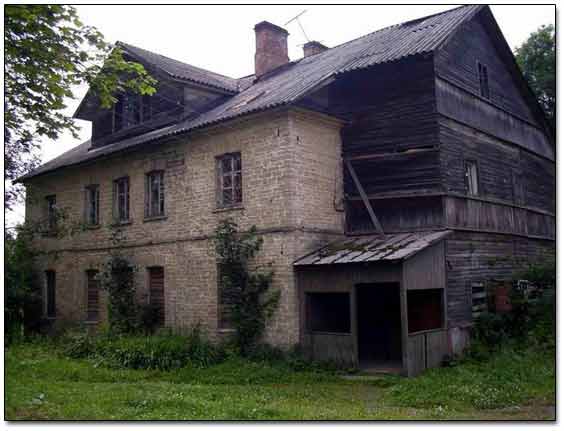 Number of pages: < Previous | 1 | 2 | 3 | 4 | 5 | 6 | 7 | 8 | 9 | Next >