Metal Detecting Trip To Kostivskoe Village (Story 3), page 5
How To Locate A Site Of The Ghost Village In The Farm Field
A week later, I made the third trip to the site with my old partner Forrest who drove us in the funny looking Russian 4x4 off-road vehicle called Luaz (made in 1986). At least it never got stuck in places where even Niva jeep could not pass through. Too bad, Forrest spends more time fixing his legendary off-road apparatus then driving it.
Forrest And His Russian-Made 4WD Luaz, The Grass Had Grown High By Then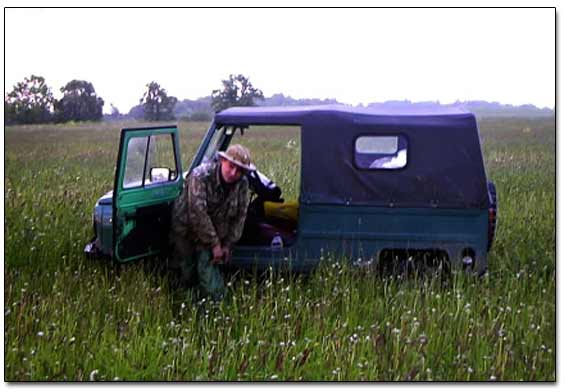 As we arrived at the site after dark, we decided against the night hunt. Instead, we went to sleep so we could get up early in the morning and start metal detecting before sunrise. We set up our Explorers on the All Metal mode of operation and started search while walking in opposite directions and listening to the decreasing sounds of iron targets, mostly rusty nails. That allowed us to determine the outskirts of the site, areas where less metaldetectorists searched before.
After The Sun Rose Up, I Detected The First Coin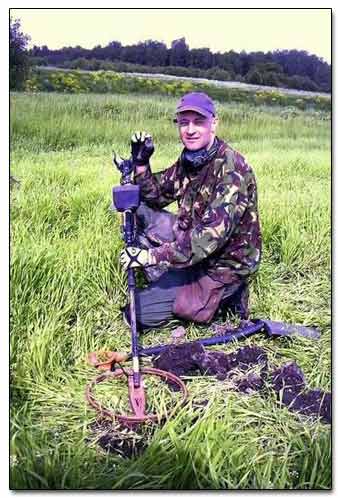 1791 5 Kopecks, A Little Larger Than A Silver Dollar In Size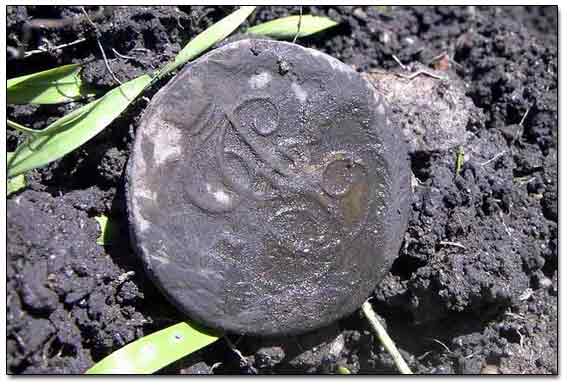 Then Popped Up A 1636 1/2 Ore Swedish Coin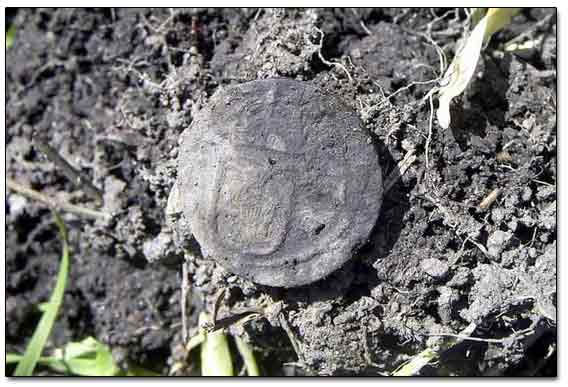 More and more coins were recovered and at the day end we had a small collection of coins and artifacts.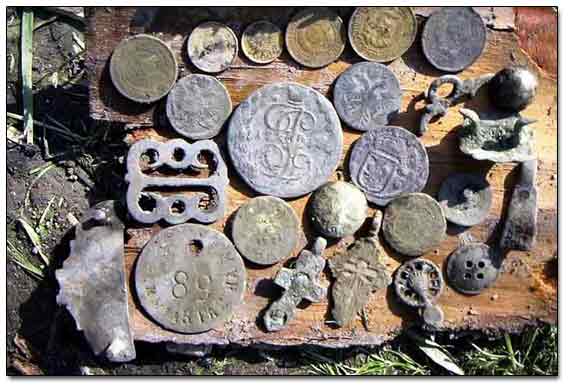 The day was well spent. I enjoyed finding coins of great variety of types and dates. I was sure there were more coins to be recovered. It is just a matter of time before we hit that site again!
The View Towards The Finland Bay (Baltic Sea) With Nuclear Power Plant Seen On The Horizon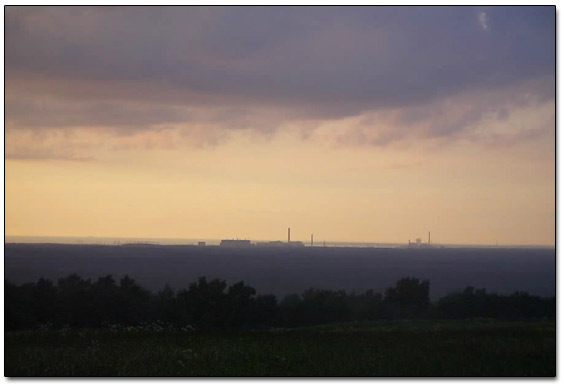 Later that week, my partners and I visited a site where a larger village stood for over 600 years before it disappeared in the early 1930s. That was another adventurous trip that resulted in some cool finds. Well, that is another story (Searching The Site Of Kozheritsy Village).
Happy Hunting!
If you would like to recommend this metal detecting story to everyone, please click the button:
Number of pages: < Previous | 1 | 2 | 3 | 4 | 5 |
"Metal Detecting In Russia" Page | All My Stories Directory | MetalDetectingWorld Home