PART II: How To Clean Coins & Jewelry with Electrolysis, page 1
The Most Detailed & Illustrated Tutorial On The Web!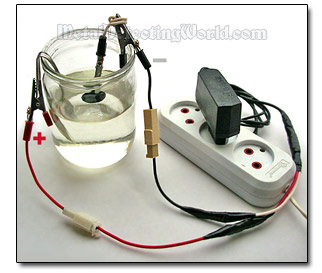 This tutorial contains detailed information on how to build a simple electrolysis machine (device, apparatus, system) to clean coins and jewelry. Please feel free to submit your own practical tips and methods that could help others!

This tutorial describes an activity that involves SOME risk of harming yourself, other persons, animals, and property. So please pay attention to all details, use common sense, be smart about what you are doing, proceed with caution, and stay safe so you can enjoy your coin cleaning projects!
TABLE OF CONTENTS:
If you would like to recommend my "Coin Electrolysis" Tutorial to everyone, please click the button:
Guide To Cleaning Coins | Useful Tips page | Secrets for Beginners page | MetalDetectingWorld.com Home