Coin Shooting in Finland
Silver & Copper Coins Found by Markus and Tapio, page 4
The coins shown below reflect the history of Finland prior to 1917. Most of the region was part of Kingdom of Sweden from the 13th century to 1809, when it was ceded to the Russian Empire becoming the autonomous Grand Duchy of Finland. In 1917, Finland declared independence from Russia.
Swedish 1/6 Öre, 1/4 Öre, 1 Ore, 2 Öre and 1 Skilling Copper Coins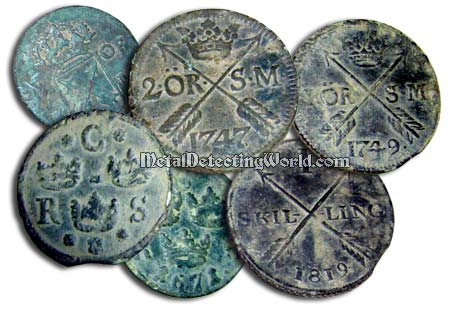 Early Russian "Wire Money" - Hammered Silver 1 Kopek, Tsar Peter The Great, circa 1703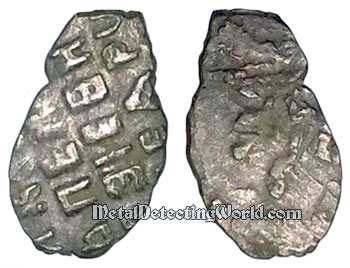 Typical Russian Imperial and Finnish Copper Coins Found in Finland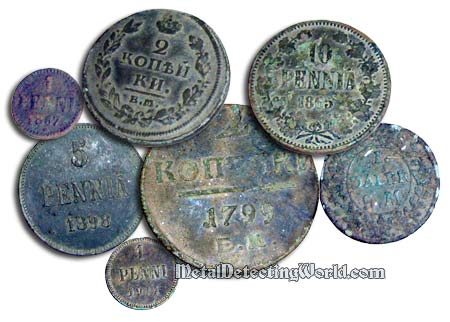 Silver Russian, Swedish and Finnish Coins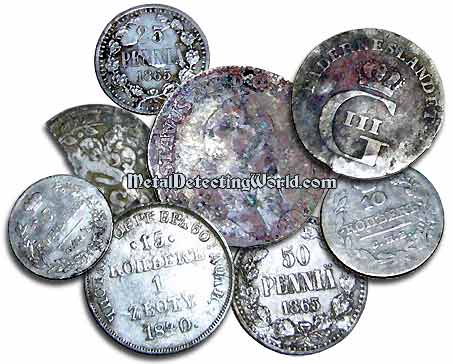 As you could see, Finnish detectorists manage to recover some remarkable finds despite the tough metal detecting conditions. You might want to check out the pages with metal detecting finds of Ossi, another Finnish detectorist: Ossi's Finds.
View from the Ridge near Nilsiä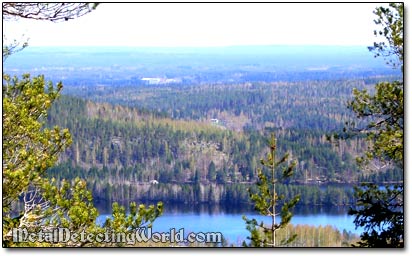 Happy hunting to ALL!
If you would like to recommend to everyone to look at this compilation, please click the button:
Number of pages: < Previous | 1 | 2 | 3 | 4 |
Other TH'ers' Best Finds page | Coin Shooting | Useful Articles page | Secrets for Beginners | Home