Waterproof & Dustproof Digital Camera for Metal Detecting Outings
Pentax Optio 33 WR for Extreme Field Conditions
I would not be able to create this web site without a wide variety of pictures of finds, places, and people, that complete my adventurous stories. When I began documenting all my treasure hunting activities five years ago, I used a regular digital camera for a field photography.
Even though I tried to keep my camera clean and away from the moisture and dust while recovering coins and relics, it did not last long. As a matter of fact, it "died" on me right at the moment of discovering a silver coin cache in the field! A tiny speck of dust got inside the optics and disabled autofocus.
Luckily, a friend of mine had a digital camera with him, so I was able to take a few important pictures. His camera was Pentax Optio 33WR, the 3-megapixel Pentax's first waterproof and dust-proof digital camera. Before purchasing it, my friend conducted a thourough research for a camera that could operate in any outdoors conditions, especially when it is exposed to the dust, dirt and mud during target digging. After seing a good quality of images taken by Pentax 33WR, I was convinced that this camera would be a perfect apparatus for my treasure hunting projects and purchased it.
Since 2004 , the camera has never let me down and produced most of the images, including amazing macro-photographs of coins and relics, you have seen on this web site. The camera has withstood dropping in the water, mud, against a concrete (five times!), and it still takes a good pictures! Pentax does not stop putting out on the market new models. At the time this page was created, Pentax introduced new versions of water- and dust-proof digital cameras such as WP, WPi, W10, W20, W30, etc. Too bad that Pentax discontinued manufacturing the Optio 33WR line of outdoor cameras, ending it with a 43WR model.
Pentax Optio 33 WR Waterproof, Shockproof and Dustproof Digital Camera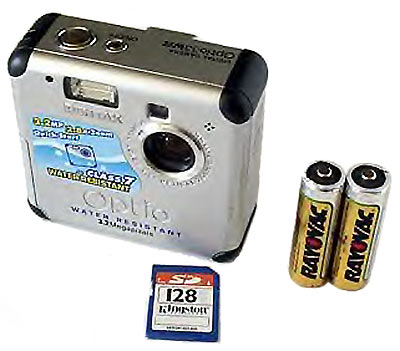 Pentax Optio 33WR Specifications:
Effective pixel count: 3.2 million
Lens: 2.8x optical zoom that has a JIS Class 7 water resistance rating, the Optio 33WR remains watertight even when the camera is rinsed, splashed or immersed in water.
Measures: 3.2 x 3.0 x 1.2 inches and weighs 7.3 ounces loaded with battery and memory card
Image sizes: 2048x1536, 1600x1200, 1024 x 768, 640 x 480
Viewfinder: Optical
LCD monitor: 1.6" TFT LCD
Connectivity: USB 1.1, A/V out
Storage: SD memory card and MultiMediaCards
Power: 2 x AA batteries (NiMH rechargable recommended)
Shooting modes: Auto, program, landscape, night scene, night scene portrait, surf and snow, portrait, sunset, flower, fireworks, snap (automatic pan), macro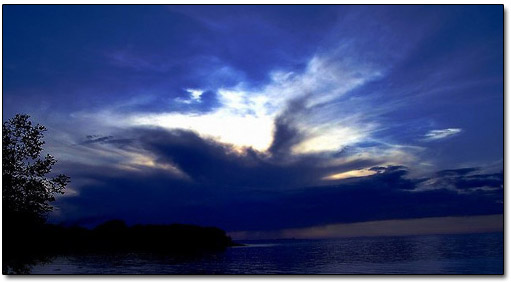 If you would like to recommend this article to everyone, please click the button:
My Equipment Page | Metal Detector Reviews Worldwide | Useful Articles page | Secrets for Beginners | Home