A Unique Metal Detecting Find Made by Dave in East Lincolnshire, UK, page 8
A "One-of-its-kind" Brooch, Coins & Official Weight
34) Unique Carolingian Bronze Plate Brooch, circa 8th Century. An image of a bird is on the front.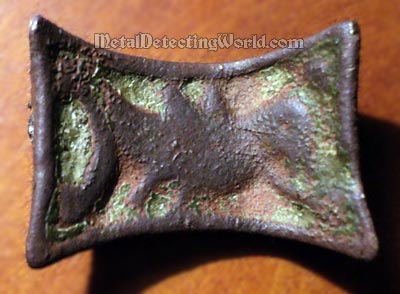 In Dave's words:
"Hi Sergei,
It's a little bit difficult to get the angles right, as the brooch was T-boned by a plough and is bent - too fragile to try and straighten it!. It was 1997 when I found the brooch, which is 15 years! However, I think that possibly the reason for the delay in identifying it has been that the Carolingian period was little known (no-one who I've spoken to had heard of the Carolingian empire, and I hadn't either!), and that Carolingian artifacts were on the scarce side - even now the British Museum only has two of these brooches and they were from a private collection and of continental origin.
Mine is the only one recorded as found in the U.K., and was listed as Roman (as you know there was a great variety of plate brooches from that peiod, and this was thought to be a variation of one of them). It wasn't Keven (Dr.Kevin Leahy) who identified it in the first instance. He's a great bloke, very pro-detectorist, and I've known him a long time. I think that he must have recognised the item from the two listed in the B.M., then contacted me, and I'm pleased about the outcome."
A Front Page Article On Dave's Find in "Mablethorpe & Sutton On Sea Leader" Newspaper
(click on image to enlarge and read the article)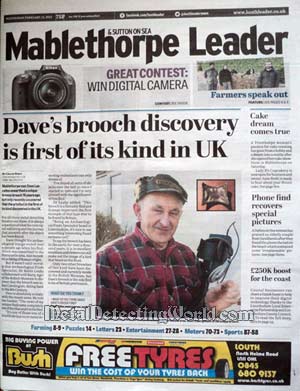 35) Group of Silver Shillings of King Charles 1st, circa Mid-17th Century. They were found seperately in different locations.
Mint marks: Crown, Tun. (P) and Anchor.(obv.& rev)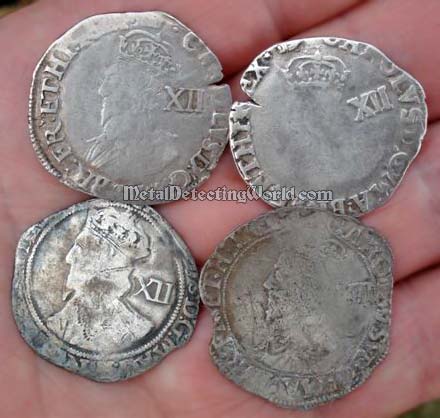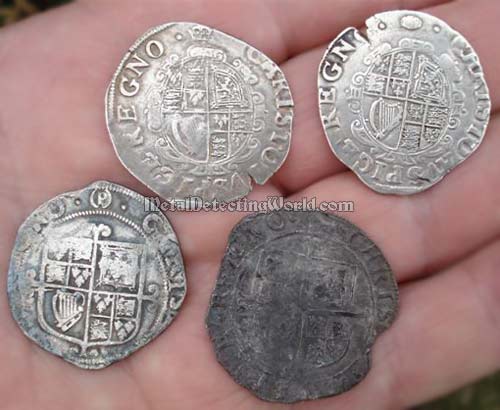 36) Official Coin Weight (Royal Mint), circa 1821. It is a brass weight for a Gold Half-Sovereign: 2 DW (Pennyweights) and 13-1/8 grams.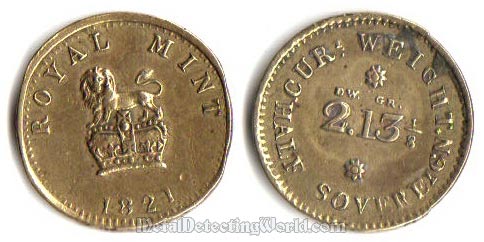 Number of Pages: < Previous | 1 | 2 | 3 | 4 | 5 | 6 | 7 | 8 | 9 | 10 | 11 | 12 | Next >