UK Metal Detecting Finds Made in East Lincolnshire
Late Medieval & Roman Coins & Artifacts Found by Treasure Hunter Dave, page 9
37) Celtic Terret Ring - Bronze terret ring with external central groove, circa Late Iron Age to early Roman period - about 1st Century.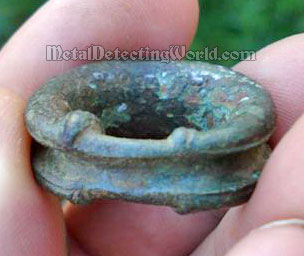 38) Celtic Bronze Fasteners.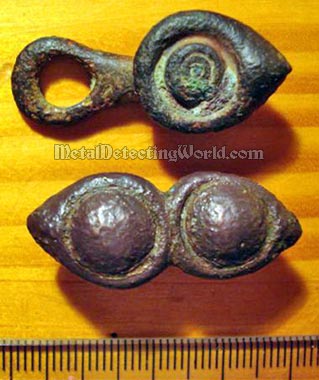 39) Beach Finds - Selection of some of the silver and gold rings from the beaches, circa 20th century.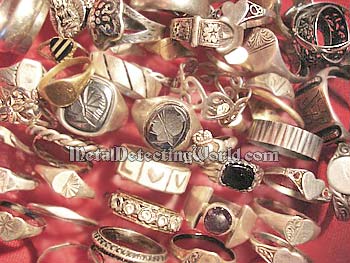 40) Roman Silver Denarius of Severus Alexander (obverse), circa 225-235 A.D.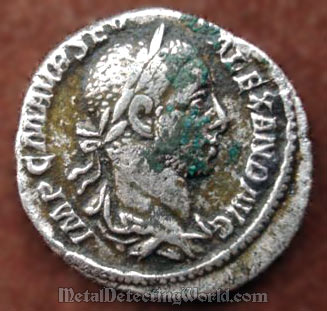 41) Remains of a Saxon Brooch, melted into a blue glass bead - possibly an indication of a cremation burial, circa 6th Century.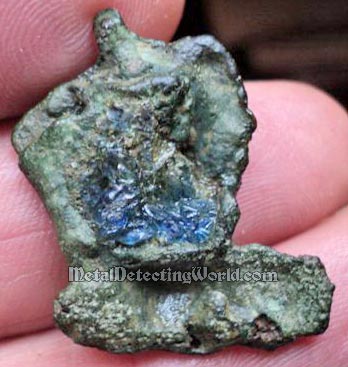 Number of Pages: < Previous | 1 | 2 | 3 | 4 | 5 | 6 | 7 | 8 | 9 | 10 | 11 | 12 | Next >