Coin Cache Hunting in Byelorussia (Belarus)
Discovery of a Hoard of Silver Ducats and Patagons by Dmitry
Dmitry Metal Detects in Byelorussia, Eastern Europe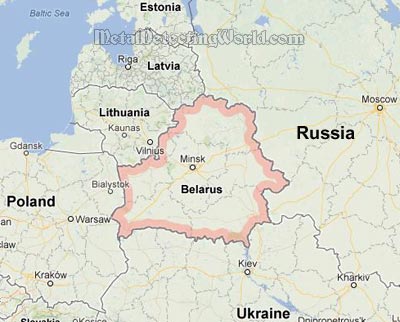 Metal Detecting with Minelab Explorer II in the farm field, Dmitry discovered a hoard of the 17th century 23 silver coins of a dollar-size.
Glimpse of Silver Coins in Dirt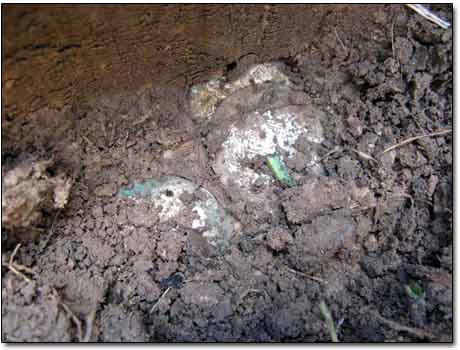 A Cache of Coins!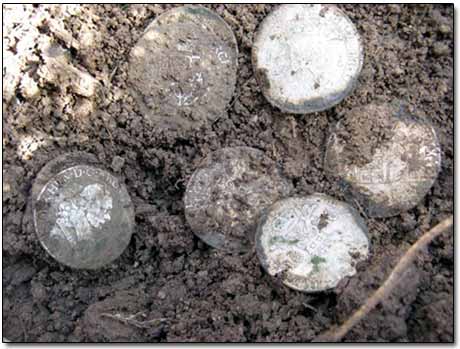 Total of 23 Coins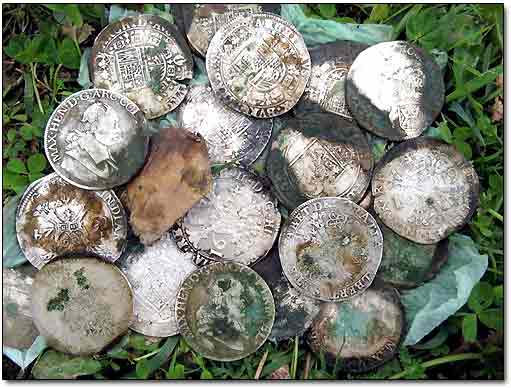 The cache consisted of 23 silver coins of two types: 1 Ducat (Netherlands) and 1 Patagon (Spanish Netherlands). Here are the pictures of representative coins.
Silver 1694/5 1 Ducat (Netherlands) with Overstamped Date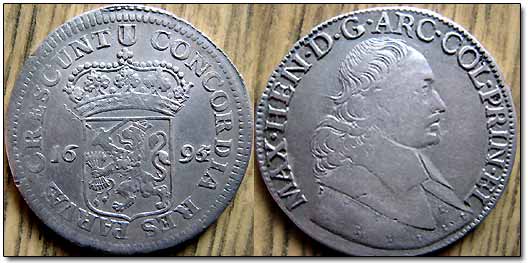 Silver 1622 1 Patagon (Spanish Netherlands)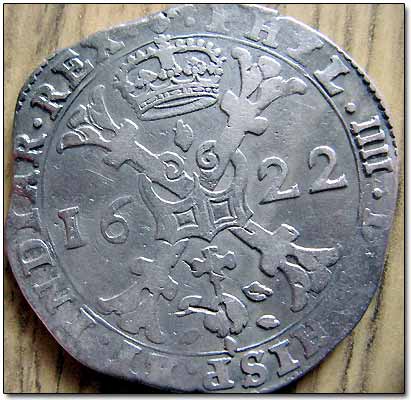 1672 1 Silver Ducat (Netherlands)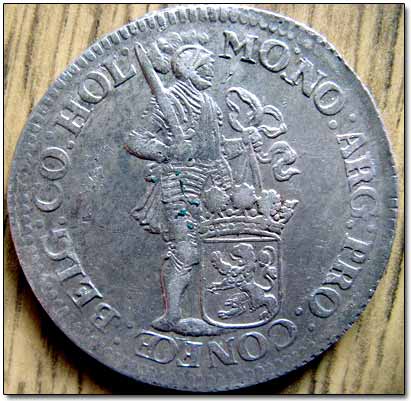 If you would like to recommend this page to everyone, please click the button:
Other TH'ers' Best Finds page | Coin Cache Hunting | Useful Articles page | Secrets for Beginners | Home