Rust Removal by Electrolysis - A Detailed Illustrated Tutorial, page 11
2. How To Make a Simple Electrolysis Machine:
Simple How-To in Electrical Wiring - Stripping Wire Insulation Off with a Pocket Knife
(...CONTINUED from Previous Page)
To make additional anode (and cathode) connecting sets, one does not have to have high skills in electrical wiring or to take an electrician training course. All you have to do is to follow three simple rules: 1) maintain correct polarity when connecting wires: positive (red) to positive, and negative (black) to negative; 2) insulate all wire connections to avoid shirt circuiting; and 3) make sure you complete an electronic circuit, i.e. everything is connected to form a closed path (a loop) for electrons to deliver the current for the electrolysis machine to work.
Only stripping wire insulation with a knife will require some practice. I use a simple technique: first, at the point - one inch from the end, I split the wire casing all around the wire with a pocket knife.
Splitting Wire Casing with a Sharp Knife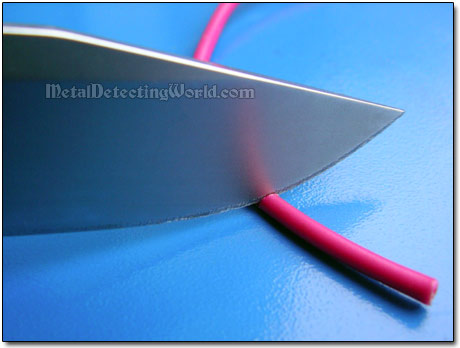 Then, while holding the knife as shown on a picture below, I slide the casing off, and that is it!

Do not use a flexible razor to slide the wire insulation off -
you may accidentally cut your finger!
Sliding Wire Insulation Off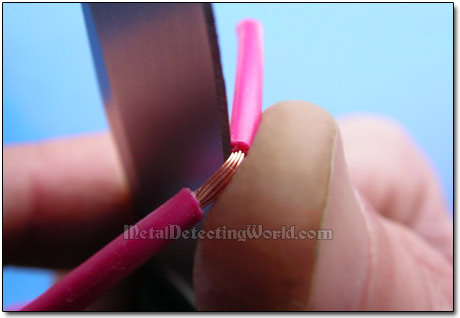 Now you have a bare terminal looking like this:
Exposed Bunch of Wire Strands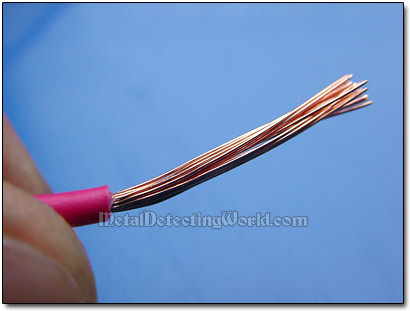 Twist all strands tightly together so they would not come apart during the next step of the project.
Twisting the Wire Strands Between Fingers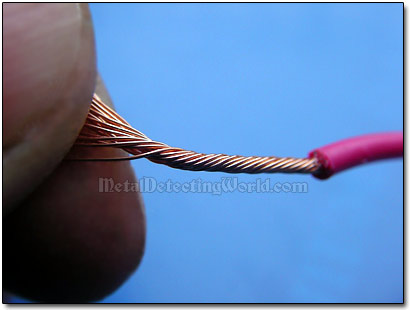 And finally, after you clip a small tip of unraveled strands off the bare terminal with side cutters, it should look like this:
Wire Terminal is Now Prepared for Next Step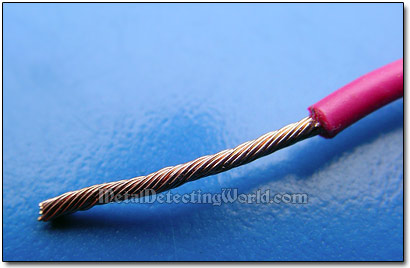 Practice until you know that you can perform this technique flawlessly. Then cut a few wire pieces, each being approximately 12-15" in length, that you will use for making the anode connecting sets. And fashion both ends of each piece in the same manner as described above; with only difference in length of the stripped bare terminals - TWO INCHES instead of one.
Number of pages: < Previous | 1 | 2 | 3 | 4 | 5 | 6 | 7 | 8 | 9 | 10 | 11 | 12 | 13 | 14 | 15 |

| 16 | 17 | 18 | 19 | 20 | 21 | 22 | 23 | 24 | 25 | 26 | 27 | 28 | 29 | 30 |

| 31 | 32 | 33 | 34 | 35 | 36 | 37 | 38 | 39 | 40 | 41 | Next >