A Complete Guide To Cleaning and Preservation of Coins, page 9
MECHANICAL CLEANING OF COINS: Using a Toothpick
(...CONTINUED from previous page)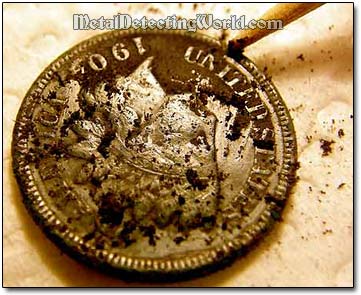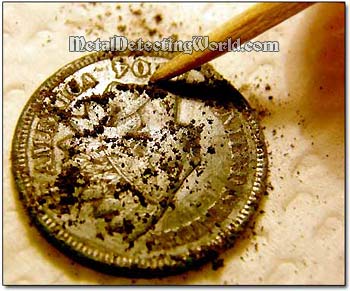 Most of the Dirt is Gone, Natural Patina Preserved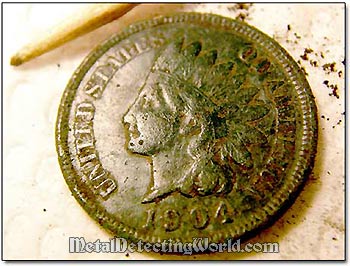 Now you need to clean the coin with a toothbrush and toothpaste under the running water. The next step is to examine the coin under a magnifying glass and look for any dirt remaining inside the lettering or in other small features of the coin's design.
Dirt Residue Inside Letters on Coin Design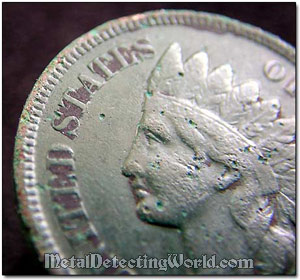 Additional application of a toothpick and then brushing would get the coin cleaning job done.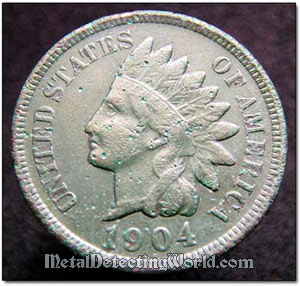 If you would like to recommend this article on "mechanical cleaning with a toothpick" to everyone, please click the button:
Number of pages: < Previous | 1 | 2 | 3 | 4 | 5 | 6 | 7 | 8 | 9 | 10 | 11 |

| 12 | 13 | 14 | 15 | 16 | 17 | 18 | 19 | 20 | 21 | 22 | 23 | 24 | 25 | 26 | Next >
Cleaning Coins Directory page | Useful Tips page | MetalDetectingWorld.com Home