How To Straighten Bent Silver Coin - Tutorial, page 2
Simple Technique for Unbending Bent Coins Without Special Tools & Annealing
(...CONTINUED from previous page)
• Now I carefully sandwiched the knife's blade between the plastic sheets.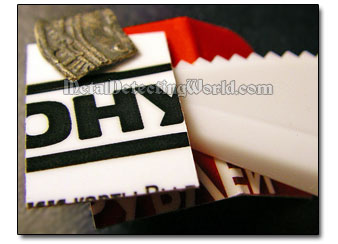 • By taking advantage of the blade shape - the blade's hard back thickens up twoards a handle, I slowly slid the blade between the plastic sheets; thus, opening the fold a little.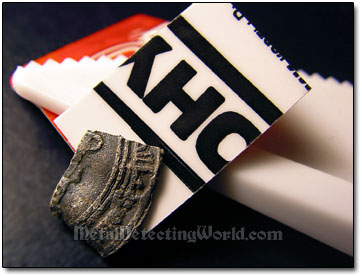 • After I opened the fold, I could retrieve the second coin fragment (along with ancient dirt) from the fold. Since the second piece was flat, all I did was just cleaning and preserving it.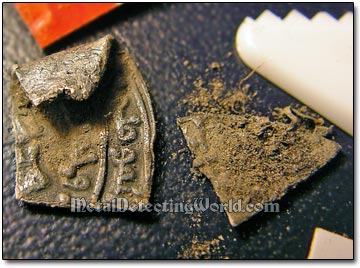 • To open the fold more, I placed the knife's blade inside - its back against the bend, as shown on a picture below, and slowly moved it all the way through.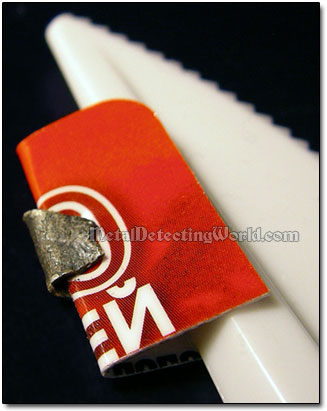 By now I have successfully accomplished the most difficult part of the process - opening and widening a gap.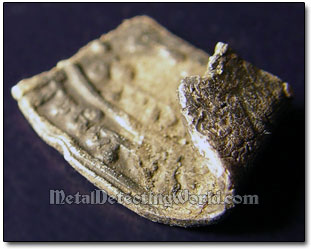 Number of pages: < Previous | 1 | 2 | 3 | Next >