Garrett Scorpion Gold Stinger Reviews, Price and Specifications
Gold Nugget/Prospecting Metal Detector
Retail Price: $549.95
Number of Reviews: 2
Avg. Rating (3.0 Stars)

Email to a friend.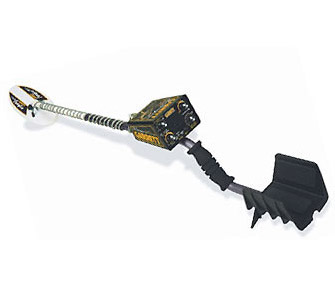 Specifications:
Single Frequency Operation - 15 kHz
All-Metal Deepseeking Mode
Discrimination: Full Range
Search Modes: Non Motion All Metal, Motion Discriminate, Calibrated TR Discriminate
Surface Mount PC Board Technology
Length: 42" to 51" - Adjustable
(3) 9V battery operation
Weight: 3.3 lbs. (1.5 kgs.)
Piece of Junk
Guest in Not Submitted -

I bought this detector and really couldn't figure out how to use it...I since bought a Whites MXT and have enjoyed detecting with this machine.
Oct 01, 2009
13 people found Guest's review helpful.
Great For Silver Nuggets
Douglas in brasil -

I used this detector a little but I felt the sensation of finding 3 ounces of silver nuggets in the hunted out area within three days. One nugget weighed more than 1 ounce. I found the total of 10 nuggets, and I'm going back to that area. Scorpion Gold Stinger is an excellent detector! It has a good ground balance. I am impressed with his power.
Jul 26, 2009
48 people found Douglas's review helpful.